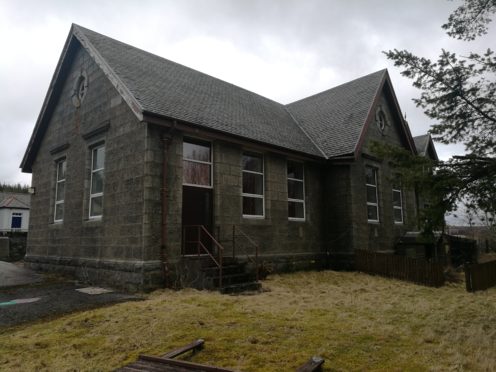 Plans to transform a 19th century primary school in the Highlands into a modern, high-quality backpackers hostel are now taking shape.
The former Dalwhinnie Primary School closed its door for the final time in 2012 – 90 years after welcoming their first pupils in 1878 – as a result of a downturn in the village population.
In an effort to breathe new life into the derelict property, mountaineering expert Dr Lee Cleghorn, 40, from Alloa, pledged to transform it into a bustling tourism venture, whilst maintaining its history and character.
Despite plans to embrace the bustling summer season and open mid-July, the proud new owner said legalities had caused a delay on his plans.
Dr Cleghorn said he was "now making good progress" and hopes to have it open to the public "sooner rather than later".
He said: "I had hoped to get everything done in a month but some things are taking slightly longer than I thought. I still do plan to be open sometime this year.
"Now that I have the building, everything will be fine. I am almost at the stage that I would say apart from the big classroom dorm, the rest of it is all coming together.
"I have all the flooring down in the kitchen and that's all pretty much done, I have a new shower room and toilet I have built and progress has been made in the other toilet.
"The main thing is the secondary shower room and the big classroom dorm is still to go. I am pleased with the way everything has went so far, it's just taken a lot longer than I had hoped. "
The hostel will feature one large dorm room, with two smaller rooms and two double or twin rooms. The existing toilet block will also be upgraded to include several shower cubicles.
The open ground located around the school is also to be transformed into a small glamping campsite, featuring several Mongolian style yurts.
He added: "Everyone locally has been really friendly, welcoming and really positive and there were a few people saying they think it will do well up here.
"I just want it to be somewhere they will tell their friends about because they have had a good experience and be returning guest."