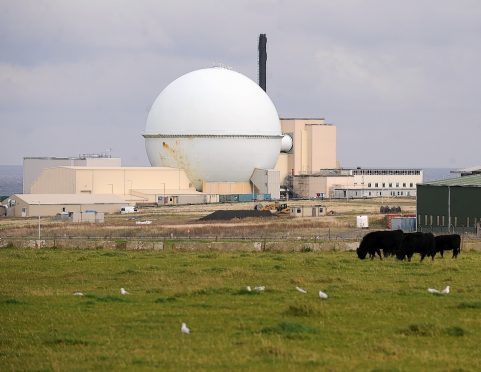 Experts are claiming the find of americium in a tiny shard of reprocessed fuel washed up on the foreshore of the Dounreay atom plant did not pose a significant risk to human health.
Site operators have since the early 1980s been monitoring the coastline for radioactive hotspots which are the legacy of rogue past waste practices at the Caithness site.
The discovery of a measurable level of radioactive americium – a so-called daughter of plutonium – in December 20 was a first and was the subject of prolonged analysis by the Government appointed Dounreay Particles Advisory Group.
It has just publicised its findings via the Scottish Environment Protection Agency (Sepa).
A Sepa spokesman said yesterday: "In December 2016, an americium-241 particle was found and recovered from the Dounreay foreshore, in an area of the beach which is not easily accessed by the public.
"While Sepa's assessment found that the particle posed no significant change to the risk assessment for Sandside Beach, Sepa instructed DSRL (Dounreay's site licence company) to undertake further characterisation of this particle."
"DSRL's latest analysis found that the americium particle would not have had a significant impact on human health, even in the unlikely event that the particle was ingested."
The spokesman said further studies on the particle are ongoing, including a review of similar work carried out by researchers at Birmingham University.
He added that no further such finds have subsequently been found on any other beaches around Dounreay.