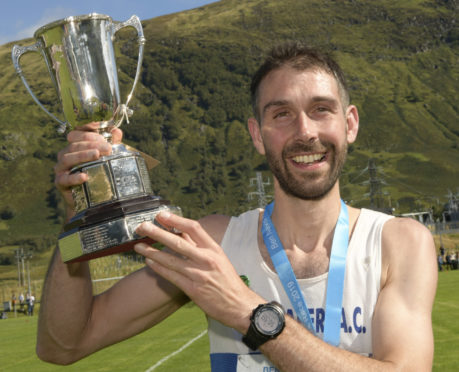 A doctor made it 10 in a row when he won a gruelling race up and down the UK's highest mountain.
Fort William GP Finlay Wild fought off competition from 450 other athletes to win the Ben Nevis race for the 10th time on Saturday.
He conquered the 4,411ft mountain in 1 hour, 32 minutes and five seconds.
Despite falling on part of the route, Dr Wild was 17 minutes and 47 seconds ahead of his nearest challenger, fellow Lochaber Athletic Club member John Yells.
The 35-year-old said: "When I won it the first time I was absolutely shocked so I never thought this would happen and I would be here with 10. I feel quite shocked really as it was very unexpected.
"It is a great local event that attracts people from all over and it is great to see so many people.
"I am sure I will be back next year."
Organisers hailed the event, its competitors and spectators a success, with more than 200 turning out to cheer on the hardy runners in warm conditions.
Michael Whitehead, chairman of the race committee, said: "It's great to get so many people out here to take part.
"It has been really good. The weather has been perfect and it was really hot – so maybe not so good for the runners, but the rest of us enjoyed it.
"It is an incredible achievement from Finlay.
"I have been following the race since I was a wee boy and since it came to Claggan Park in 1971 so I have seen all the winners since then but he is quite amazing and is such a lovely guy.
"Everybody has reported back that they have enjoyed themselves and that is great."
The event – open to only experienced hill runners – has stringent rules.
Runners who do not reach halfway in one hour or the summit in two hours will be turned back, and competitors who do not complete the course in three hours and 15 minutes will be refused entry to future races.
Entrants must also carry full waterproof body cover, including head covering and gloves and a whistle, when they tackle the challenge.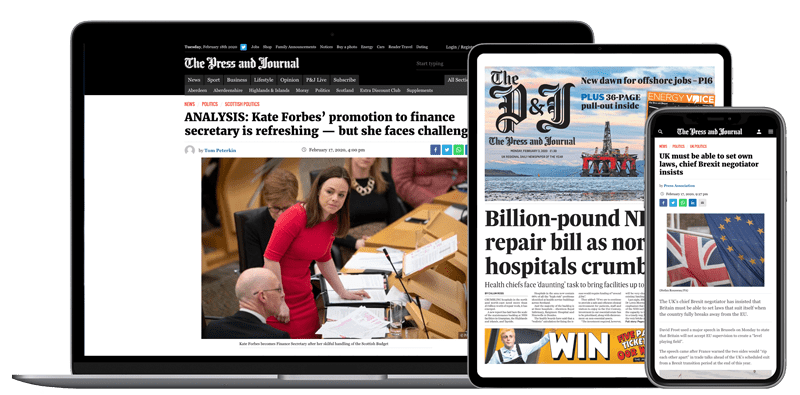 Help support quality local journalism … become a digital subscriber to The Press and Journal
For as little as £5.99 a month you can access all of our content, including Premium articles.
Subscribe