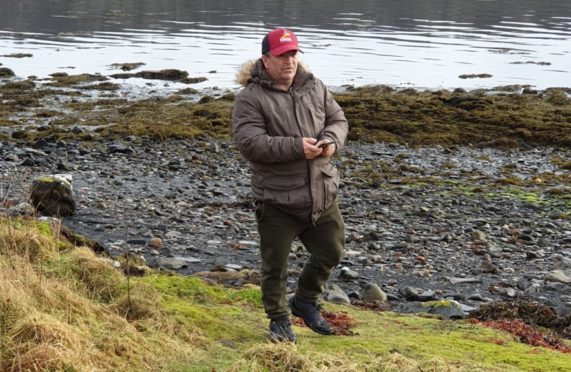 A new treatment for HIV which involves taking just one pill daily has been hailed as a lifesaver by an Argyll patient.
Gary Hamilton, 51, is one of more than 5,300 people in Scotland diagnosed with HIV. He currently has to travel 100 miles to access specialist HIV services.
Now the Scottish Medicines Consortium (SMC) has issued positive advice for Dovato, meaning that appropriate adult patients in Scotland are the first in the UK to be able to access this new treatment.
Dr Rak Nandwani, chairman of the Scottish HIV clinical leads said: "Owing to treatment advances, people living with HIV are healthier and living longer than ever before.
"Individuals with undetectable viral load cannot pass it on. I'm pleased that Scotland continues to lead the way in the UK in terms of providing new options to both prevent and treat HIV.
"The SMC decision for Dovato offers a new type of treatment option with fewer agents compared to the current standard of taking a daily three drug regimen. Dovato also has the potential to offer further cost savings to NHS Scotland, in addition to the large savings which we have managed to achieve in recent years."
Mr Hamilton, an HIV patient from Argyll, said: "It would be really helpful, it would cut me down to one pill a day.
"If you test and diagnose and get Antiretroviral therapy you get undetectable which means you can no longer pass the virus on. That's the important message that we need to get out. Testing is so important.
"There are lots of reasons why people don't test, stigma being one of them. That is a major concern of mine. How do you fight stigma? By talking about it.
"It is incredible to think that even in 2019, 17% of people believe you can catch HIV from kissing or using the same cup.
"It will be far easier to take it every day on time as you are meant to. It will encourage more people to take the drug and become undetectable. HIV Scotland has a slogan – Undetectable equals Untransmittable. That means you can't pass it on. We can stop HIV in my lifetime.
"It seems like a really good way forward. It is looking like there are far less side effects. That means that this drug will be a life-saver."
Deborah Whitehouse, country manager of ViiV UK, the global specialist HIV drug company, said: "It's our ambition to reduce the number of HIV drugs people living with HIV take over a lifetime. The SMC decision means that people living with HIV in Scotland can for the first time start treatment on a once-daily, single-pill, two-drug regimen with the knowledge that it has been shown to be as effective as a three-drug regimen whilst containing fewer antiretrovirals."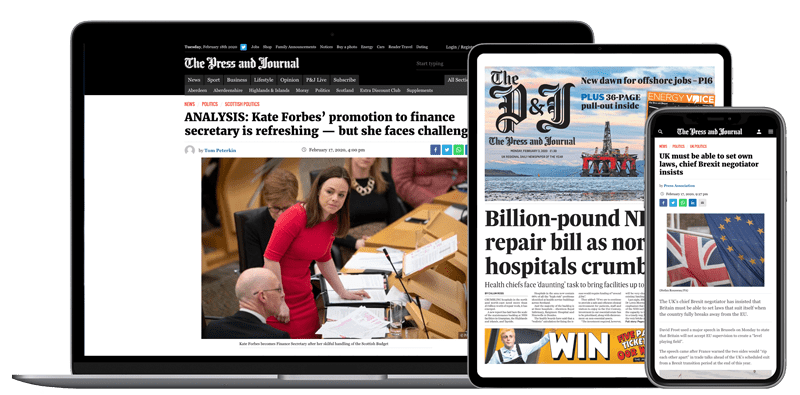 Help support quality local journalism … become a digital subscriber to The Press and Journal
For as little as £5.99 a month you can access all of our content, including Premium articles.
Subscribe