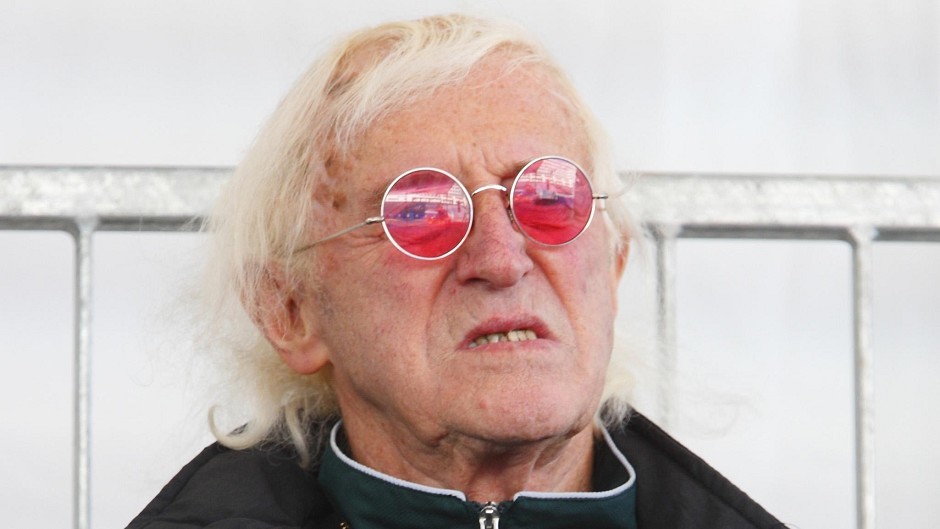 Jimmy Savile was allowed to "roam freely" in the boys' dormitories of a Catholic school in the Highlands, an inquiry heard yesterday.
A former pupil at the Benedictine Fort Augustus Abbey told family members that the serial predator would turn up at the school in his Rolls-Royce at a time when young boys say they were being abused by staff.
Another witness said yesterday that he had been drugged and raped by monks at the same school, and that he was also sexually assaulted at Pluscarden Abbey, near Elgin.
The youngster was warned he would be thrown into the Moray Firth or Loch Ness if he reported the abuse, he said.
The allegations were made as witnesses at the Scottish Child Abuse Inquiry gave evidence of sexual and physical attacks at Fort Augustus Abbey.
In a written statement, a man given the pseudonym "Rory" said that his brother "Doug", who was born in 1951 but has since died, told him that Savile was given access to the school in the 1960s, when he was already a famous DJ with Radio Luxembourg.
"Savile would park his Rolls-Royce car outside the school. Doug said Savile was allowed to roam freely at the school, even the boys' dormitories," it read.
"Doug said the boys didn't like Savile. Even although he was a big star, they felt uncomfortable."
Savile was photographed at the school in 1970 and later bought a cottage at Glencoe.
In the statement, it was claimed that Doug had also told his brother that he was sexually assaulted by a staff member at the school while lying in the sick bay.
Another anonymous witness, known as "James" and born in 1956, gave a statement which was read yesterday to the inquiry, which is being chaired by Lady Smith.
He alleged that he had been attacked at Fort Augustus and at Pluscarden Abbey in Moray while he was on a trip north from a Catholic school in Glasgow.
He said: "My memory is a little hazy because I believe I was drugged at the (Pluscarden) abbey and that some kind of alcohol was made at the abbey, and I may have been given some.
"I remember being locked in a room and I think while I was in the room I was given a drink of alcohol."
He said another two monks entered the room and he was sexually assaulted.
After one night in Moray, he said he believed he was then taken to Fort Augustus, where "very similar" abuse occurred.
He said it involved alcohol or drugs, and that he was raped when two monks arrived.
James also recalled being taken somewhere near Lossiemouth and being warned he would be thrown to the sharks in the sea if he told anyone what had happened.
He believed he received a similar warning at Loch Ness.
A 56-year-old witness, who attended Fort Augustus Abbey in the 1970s, told the inquiry from behind a screen yesterday that he had been sexually abused three times by a monk, and that he was caned up to 13 times in one day by another.
The man said he told another senior staff member about the abuse, but he just "smirked", and that he also raised it at confession, but the monk told him to "get out of here".
He said the abuse had a major impact on his life and that he continues to receive psychological treatment to this day,
The school was closed in 1993 and the last monks left in 1998.
The inquiry continues today.