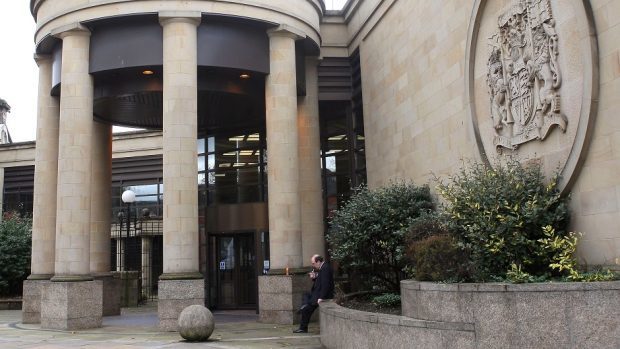 A 50-year-old Moray man attempted to rape an Australian holidaymaker after befriending her and taking her to visit Culloden.
At the High Court in Glasgow Bruce Reid, of Seatown, Cullen, admitted to the attempted rape of the 25-year-old at the A862 between Kinlochewe and Torridon near to Liathach on August 8 last year.
His victim was on the Scottish leg of a backpacking trip around Europe. She was waiting for a bus to Craig Dunain when Reid stopped his grey Audi and offered to take her to the standing stone on the hill and then on to the battlefield at Culloden.
She then agreed to go camping with him and they pitched a tent and she called her boyfriend in Australia around 11.20pm.
Later, Reid tried to cuddle the woman, but she told him: "No cuddles. It's inappropriate mate, get off me."
Advocate depute Lindsey Dalziel, prosecuting, said: "The accused became more persistent and she had to physically push him away.
"He grabbed her and she continued to struggle and told him to stop. At this point she feared for her life and reached towards her multi-tool and tried to stab Mr Reid to get him off her.
"He bit one of her arms."
The court heard that the woman managed to grab her boots, hoodie and phone and ran from the tent to the road and called her boyfriend and asked him to get an emergency number for police in Scotland.
She dialled 999 and stayed on the phone to the emergency operator for an hour until the police arrived.
During the wait, the woman hid in a bush.
When she was located by police she was extremely distressed, scared and broke down in tears.
She had blood on the front of her jumper and on both hands.
She had injuries to her hands consistent with her trying to fight off Reid with the multi-tool.
Reid had injuries to his left arm, forearm and hand.
The woman, who has since returned to Australia, says she feels disassociated from her life, has struggled with work and is suffering from post-traumatic stress disorder.
Judge Lady Stacey remanded Reid and deferred sentence until next month.
His counsel, solicitor-advocate Shahid Latif, will give his plea in mitigation then.