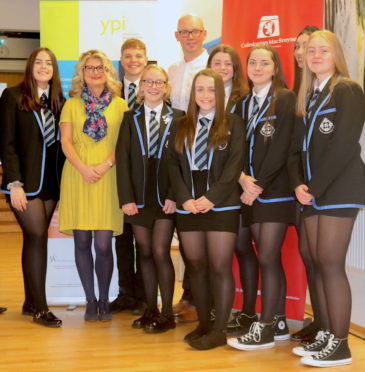 Young people in communities along the west coast are to benefit from a new initiative aimed at increasing their life skills.
Ferry operator Caledonian MacBrayne has pledged its support for The Wood Foundation's Youth and Philanthropy Initiative (YPI), a scheme which encourages young people to make a difference in their communities while developing new abilities.
Pupils from the 11 participating schools in locations including Ullapool, Oban, Mallaig and the Western Isles will form a number of teams to research social issues impacting their area and the charities there actively working to make a difference.
Students will then go on to make a cause for receiving a £3,000 grant from their chosen charity in support of their ongoing work.
CalMac's Director of Human Resources, Christine Roberts, said: "We are constantly looking for ways that we can become even more involved in the communities we support.
"The twin aims of YPI in developing the skills of young people and supporting local charities addressing real social issues was a great fit for us."
Calmac staff will mentor a number of young people through the delivery of the project, which will help students build on their teamwork skills and confidence whilst improving presentation and project planning.
More than 170,000 have so far taken part in the project since it was introduced in Scotland in 2008.