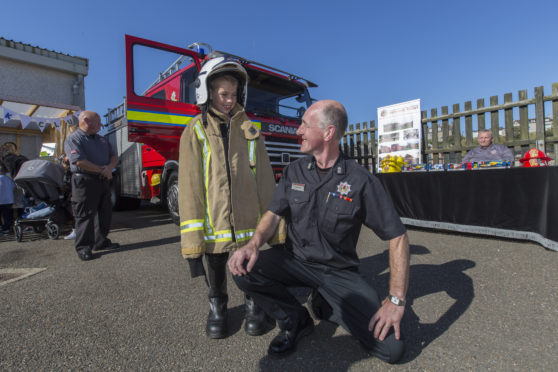 Firefighters serving Caithness were finally housed in a station at Wick exactly 50 years ago – a momentous occasion celebrated at the weekend on a sunny open day at its base.
Crowds of hundreds visited the station in Martha Terrace, within the harbour area, in glorious sunshine on Saturday.
The public was given an opportunity to meet the firefighters – current and retired – tour the station and view demonstrations.
Youngsters were meanwhile given the chance to go in the fire engines and play firefighters themselves.
Retired station officer Bruce Simpson, who served 25 years from it opening in 1969, said: "It was a fantastic day where we basically enjoyed a big birthday bash.
"The station opened with a crew of 12 and it now has a crew of 20. Throughout the years there have been 72 personnel serving here overall.
"Their service to the county was also recognised at the event."
Visitors were also able go around the mobile museum, which has five screens showing historical presentations and also showcases mannequins in old and new fire kit.
Back in 1969, Wick's new fire station was built at a cost of £18,000 and was officially opened by Provost William G Mowat, who was presented with a silver fire axe by George S. Cumming, the then chairman of the Northern Fire Area Joint Committee.
At the time, Provost Mowat said that in 1934, when Wick Town Council decided to acquire their first motorised fire engine, the vehicle chosen was a second hand Dennis costing £400.
They also bought 600-feet of hose which cost £54, and six waterproof coats for £12.
He said at the opening, which was reported in the local papers: "I wish to pay tribute to the local men who have given such long and praiseworthy service in manning the station over the years.
"After the glamour disappears, we realise that it is a tough job, requiring much training. As a team they work effectively, every man playing his part in the whole operation.
"The public in the county may rest easy in the knowledge that we have such a dedicated team ready to spring into action whenever their services are required."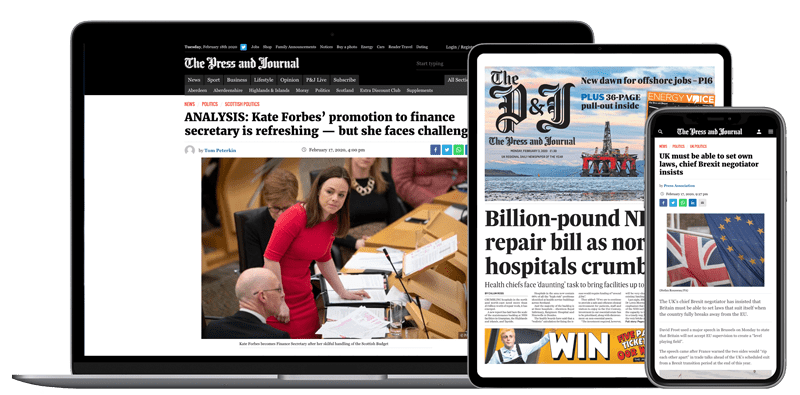 Help support quality local journalism … become a digital subscriber to The Press and Journal
For as little as £5.99 a month you can access all of our content, including Premium articles.
Subscribe