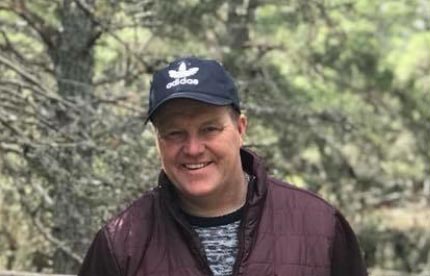 The family of a fisherman who died after his boat capsized off the  Sutherland coast have paid tribute to him.
Willie Sutherland was fishing for lobster with his son Liam when the 20ft Anna Marie II turned over at Brora at about 4pm on Monday.
Liam managed to swim to the shore and was treated for minor injuries by paramedics.
His father was flown by the Inverness Coastguard rescue helicopter to Raigmore Hospital in Inverness where he died, despite a valiant rescue attempt by another fisherman.
Mr Sutherland's family said that he was doing a job that he loved and had fished his whole life. They said they take some comfort from that.
A statement from his wife Joanne, son Liam and daughter Catherine said: "We couldn't be prouder of our dad, husband, brother, son, granddad and uncle.
"We were all truly blessed to have him and for all he taught us and gave us. A true family man, he lived and breathed for all of us.
"We want to thank everybody for their kind words at this sad time. He lived his life as we all should: full of love, loyalty and the best morals.
"The best granddad to Olive and Brogan. We love you to the moon and back Dad."
The Marine Accident Investigation Branch has started an investigation into the incident.
Two eye witnesses described the moment locals braved 7ft waves to come to the aid of the father and son.
An unknown fisherman jumped into his boat and manoeuvred the vessel to pull Mr Sutherland from the sea.
Meanwhile two locals, Nathan Ivory and William Cassidy, ran knee-deep into the sea to help pull Liam to safety.
Greg Freeman, from Montrose, and local man Martin Miller saw events unfold.
Mr Miller said: "The guy in the blue boat went flying out of the harbour and somehow dragged the man out of the water. I don't know how he managed to do it alone in those crazy winds.
"It was so rough, seven foot waves.
"We couldn't believe how brave the members of the public were, especially the man in the boat. We really feel for the family."