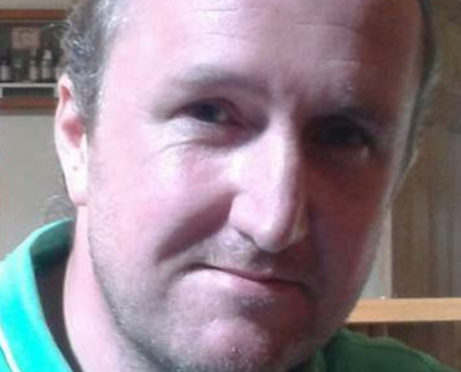 A man has told a jury that he tried to save the life of a friend allegedly killed hours after they climbed Ben Nevis.
Jamie Doyle said at the High Court in Glasgow that he gave Mark Maguire CPR outside the Cruachan Hotel in Fort William in May last year.
The dad-of-three, from Bishopbriggs, eventually died from a "traumatic" head injury.
The two men were part of a group of six friends who had travelled from Glasgow to tackle the UK's highest mountain.
John McLean, 43, one of the group and a long-term friend of Mr Maguire, is on trial charged with his culpable homicide
It is claimed he assaulted Mr Maguire, 44, leaving him so severely injured that he died in hospital the next day.
The men scaled Ben Nevis as part of an annual get-together, celebrating the climb by going for an Indian meal and drinks.
Mr Doyle told the court that he later left a bar with fellow climber David Strachan when a "quite angry" Mark approached them.
He said: "I didn't know why. I thought he shoved Dave in the face, but it must have been more than that.
"I then remember taking Dave back to the hotel."
Mr Doyle said his next memory was later being back at the Cruachan and McLean's son Ross – who was also in the party – speaking to him.
Mr Doyle added: "I remember him saying Mark was on the ground and could not get up.
"I remember going outside and he was lying on his back. I assumed he had stumbled off the pavement the way he was lying."
When asked by advocate depute Greg Farrell, prosecuting, how Mr Maguire looked, he replied "very pale" and added "he did not look great" on further questioning.
Mr Doyle said he remembered feeling "panic" and was "just trying to help" his friend, and agreed with Mr Farrell that he started CPR.
He also said he believed McLean appeared after police arrived, adding: "He was asking what was happening, something like that."
Mr Maguire later died in hospital in Glasgow.
His widow Gillian Maguire earlier gave evidence and agreed her late husband and McLean had been "friends for many years".
McLean's counsel, Donald Findlay QC, asked the support worker: "The two of them quite enjoyed a good argument, but in a friendly way?"
Mrs Maguire replied: "Yes."
Mr Findlay said: "They were on opposite sides of the Glasgow footballing divide, but could argue without it causing further problems?"
The witness again agreed.
McLean, of Glasgow, denies the charge.
The trial, before Judge Tom Hughes, continues.