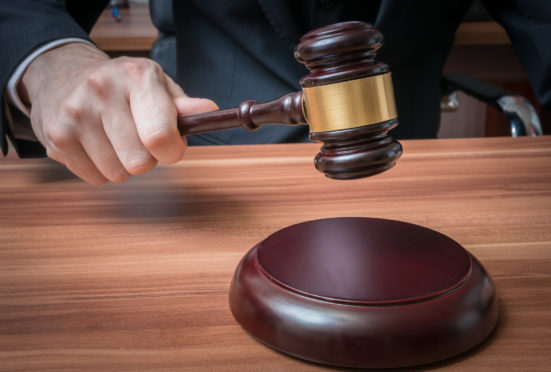 A Highland firm which claimed the government acted unlawfully in giving taxpayers' money to a competitor has lost its £25 million legal action in Scotland's highest civil court.
LC Management Services (Scotland) Ltd claimed ministers breached strict EU competition laws by awarding millions of pounds to a rival business.
The company, which is based in Invergordon, Easter Ross, sued the Scottish Ministers and Highlands and Island Enterprise Council, at the Court of Session in Edinburgh.
The business objected to HIE's use of public cash in supporting Inverness company Global Energy Group's purchase and redevelopment of the Nigg yard on the Cromarty Firth.
LC Management Services was involved in a rival bid for the yard, which Global bought for an undisclosed sum in 2011.
Global, which was never accused of any wrongdoing, transformed the yard from being a mothballed site into a centre for a number of oil and gas projects. It received several rounds of funding from HIE and other agencies.
Lawyers acting for LC Management told Lord Ericht that the public money spent on the yards exceeded the European Commission's threshold for lawful pre-approved state aid.
But in a judgement issued at the Court of Session yesterday, Lord Ericht concluded that the sums given to Global didn't breach the state aid threshold ,which was 15 million euros.
The court heard that rates relief and capital allowances granted to the yard should be treated as state aid.
However, Lord Ericht concluded that these shouldn't be considered to be part of state aid.
He wrote: "The cumulative total of the awards averred by the pursuers is £10,308,224. That is well below the threshold of €15 million.
"The pursuers' position was that the designation gave rise to capital allowances and rates relief which were state aid and so required to be cumulated towards the threshold.
"In my opinion neither capital allowances nor rates relief are to be cumulated towards the threshold.
"I have found that there was no state aid in relation to rates relief and capital allowances.
"I shall uphold the first plea for the first defenders and the fourth plea in law for the second defenders and dismiss the action."
An HIE spokesman said: "Naturally, we are very pleased that, after considering all the evidence, the judge has dismissed the case in its entirety."
LC Management was asked for comment but has not responded.