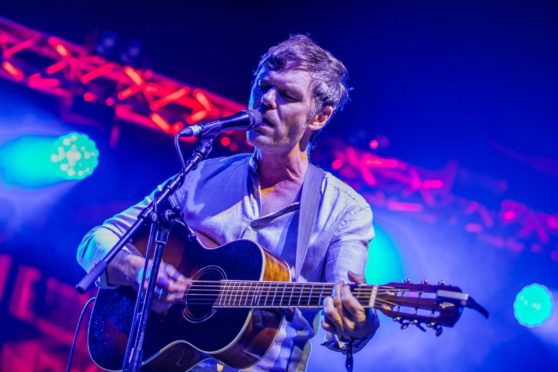 It is one Scotland's smallest and best loved festivals.
But this weekend after almost 15 years the organisers will give it one final Loop.
Every year music fans from across the country flock to the Highlands for the festival that was quickly dubbed the "best in the west".
Over the years acts including the Buzzcocks, Mumford and Sons and the Stranglers have rocked the tiny fishing village, drawing almost double the number of residents to the area.
But this year's Loopallu music festival in Wester Ross will be its last, it has been confirmed.
The two-day event is taking place in the village of Ullapool. The clue is in the name, just back to front.
Organisers said increasing demand from tourists for accommodation had made it harder for festival-goers to find somewhere to stay.
Previously there had been fears that the 2017 Loopallu – which is Ullapool spelt backwards – would be the last because it could no longer access its usual site.
A change of venue, a move from a site near a beachside campsite to Ullapool's pier, allowed the event to continue.
But organiser Robert Hicks said the 2019's Loopallu was "definitely the last."
He said: "When we started the village was near deserted in September.
"Fast forward 15 years, many more people are visiting the north west Highlands which is a wonderful thing, but it's made accommodating the Loopallu faithful even harder as there's such a demand for beds.
"So better to bow out than fade away. We're having a bit of a retrospective of the years where the line up is concerned."
This year's headline acts have all previously performed at Loopallu.
Yesterday's (fri) acts included Tide Lines, Bombskare and Idlewild while Hunter and the Bear, The Vatersay Boys and Peat and Diesel will play today (Saturday).
Also appearing over the weekend are ONR, The Rezillos and Astrid.
Scottish film, stage and television actor and director David Hayman and award-winning novelist, poet and playwright Chris Dolan will appear on the festival's Literally Literary stage.
In previous years, The Wonder Stuff, Twin Atlantic and Mark Radcliffe's bands Galleon Blast and UNE and Glasgow act The Van T's have played at Loopallu.
Best-selling Scottish crime writers Val McDermid and Ian Rankin have also given talks at the festival.