A busy Inverness street fell silent at the weekend when a poignant act of remembrance commemorated the sacrifice made by members of the Queens Own Highlanders military regiment.
The Seaforth and Cameron regiment will now forever be remembered, with a bronze-cast 'Jock' standing proudly over Bank Street and gazing out towards the River Ness in homage to the men who gave their lives for their country.
In total, 14 members of the Queens Own Highlanders were lost during its 33-year tenure, with the names of men engraved on the memorial.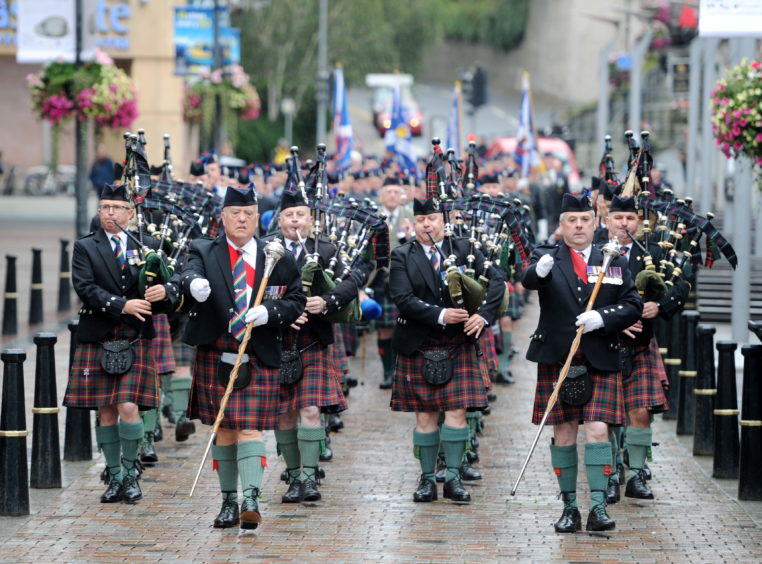 386 members of the regiment marched along Inverness High Street, led by a pipes and drums procession, journeying past the Town House to the ceremony.
Hundreds of others turned out to take part in the remembrance day, with Depute Provost of Inverness, Graham Ross, unveiling the statue.
Mr Ross described it as "the thrill of my lifetime" and paid tribute to the vast turnout of those who had served in the regiment.
He added: "It is an absolutely marvellous and striking statue and is very understated, much in a Highland way, but it is commanding at the same time.
"This is a huge landmark for the city. We have such a strong military tradition and the Camerons have very much been at the fore of that and this is just a marvellous occasion."
Lieutenant Colonel Bob Towns MBE, the chairman of the Highland Branch of the Queens Own Highlanders Regimental Association, read aloud the name, date and place of every man's sacrifice.
After the ceremony, Lt Col Towns said: "I knew every one of the 14 men personally, except for Trooper William White, so it was very important for me to read aloud their names and ensure they are remembered forever."
The sculpture to commemorate the heritage of the regiment was cast and sculpted in Nairn by the Black Isle Bronze foundry.
Designed by renowned sculptor Alan Herriot, wax and sand casting techniques were put in place by the foundry to complete the finished article.
Major General Seymour Monro pays tribute to Queens Own Highlanders statue
Major General Seymour Monro was among the many attendees who paid tribute to the fallen men of the Queens Own Highlanders at the poignant occasion in Inverness on Saturday.
The high-ranking military official stood watch over the ceremony shoulder to shoulder with his brother Brigadier Hugh Monro.
Maj Gen Monro said: "It is hugely important that we have this statue, and it is a superb statue, in the centre of Inverness, which is the centre of our recruiting area.
"It will remind so many of us and I hope, in the future, it will help educate people a little bit about the Queens Own Highlanders, who were an outstanding regiment, but sadly only for 33 years.
"They were the best battalion in the British Army – and that was widely acknowledged.
"It is also important to remember the 14 people who gave their lives on operation during those 33 years.
"Today was a moment for many of us to think about them and what sort of people they were and what a credit they were to the regiment.
"It is fantastic to see the wonderful turnout today with hundreds here. It is a tremendous turnout and the association pipes and drums were in wonderful sound.
"It has truly been a great day."
Queens Own Highlanders fallen comrades
The names of 14 men who paid the ultimate sacrifice whilst serving under the Queens Own Highlanders are etched on memorial walls to ensure they will never be forgotten.
They were:
RANK AND NAME – LOCATION OF DEATH – DATE OF DEATH
Trooper William Edward White – Borneo – August 6 1964
Lance Corporal William Alexander McIntyre – Northern Ireland – September 11 1972
Private James Hesketh – Northern Ireland – December 10 1973
Corporal Mathew Peter Glasgow – Belize – August 27 1976
Lieutenant Alistair Wilson McKillop – Belize – August 27 1976
Private Allan John MacMillan – Northern Ireland – July 8 1979
Lance Corporal David Lang – Northern Ireland – August 24 1979
Lance Corporal David Alexander Wares – Northern Ireland – August 24 1979
Lieutenant Colonel David Nigel Anthony Blair – Northern Ireland – August 27 1979
Lance Corporal Victor MacLeod – Northern Ireland – August 27 1979
Corporal Richard Dominic Turner – Northern Ireland – February 26 1990
Private Neil Walker Duncan Donald – 1st Gulf War – February 26 1991
Private Marin Ferguson – 1st Gulf War – February 26 1991
Private John William Lang – 1st Gulf War – February 26 1991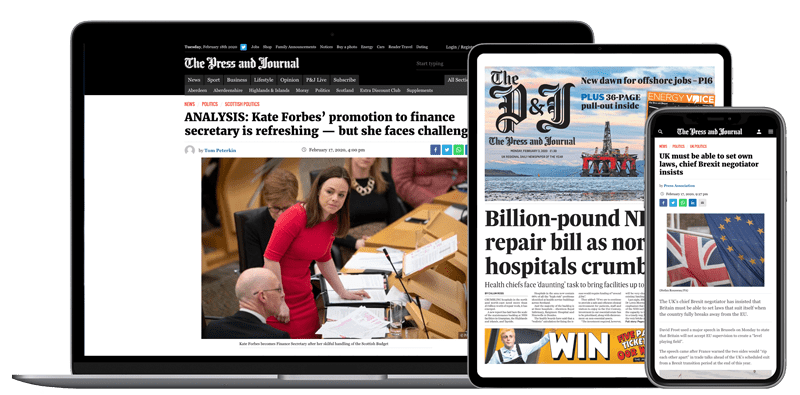 Help support quality local journalism … become a digital subscriber to The Press and Journal
For as little as £5.99 a month you can access all of our content, including Premium articles.
Subscribe