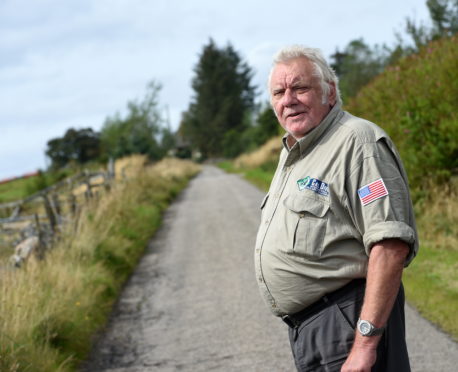 A Sutherland man has welcomed news from supermarket giant Tesco that it will begin delivering groceries to his postcode.
Richard Vetters, of Altass, raised concerns after seeing delivery vans pass his home en route to nearby villages querying why he and his neighbours were unable to have groceries delivered.
As a result, Tesco has now committed to delivering to Altass twice a week, albeit on a trial basis.
Mr Vetters, who campaigned for more than two months, said: "What really hacked me off is they became very elusive in following through with their quoted response times. At first, they told me they would be back in touch in 72 hours and then it was a week.
"Nothing happened.
"I kept writing to Dave Lewis, the chief executive who appears to be leaving now, and if felt as if his department were saying to just tell me anything and I would go away.
"But I never went away and here we have a resolution."
After bowing to the pressure of locals, Tesco has now made delivery available on Mondays and Thursdays, a move Mr Vetters said has left him "quite happy".
He added: "I have spoken with a few of my neighbours and they are quite happy about it too.
"At one point it did feel as if our concerns had fallen on deaf ears.
"Without going to The P&J, nothing would have happened.
"There whole delivery system and mapping system just doesn't make sense at all. Vans are passing many places en route to deliver elsewhere. It only takes 10 or 15 minutes to deliver to these homes so why aren't they doing it there?"
North man baffled at not being able to get Tesco deliveries – despite van passing his house
Mr Vetters has prepared his order for Monday's delivery slot but remains reserved over the progress.
He added: "We will wait and see how it goes.
"Close neighbours have told me they will definitely be using it so that is a positive step already.
"I think the whole two months I have been contacting customer services about this was totally unnecessary.
"If somebody had just taken on board what I was saying, it could have been sorted out very quickly."
A Tesco spokesman said: "We are always looking for new ways to serve customers, including in some of the most remote communities. This includes testing whether we are able to add more postcodes to our online shopping service, wherever it's possible."