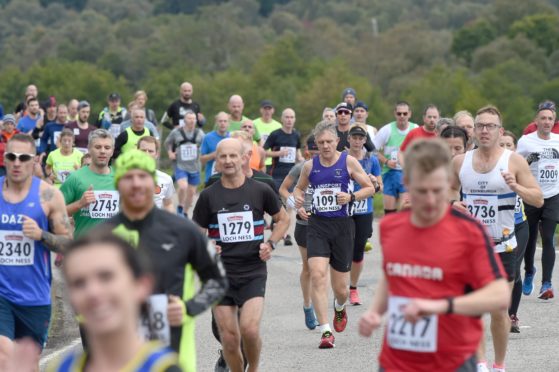 Attendance records will broken when more than 9,000 runners descend on the north tomorrow for the 18th Loch Ness Marathon.
The event, famous for being one of the most scenic in the world, has attracted runners from all over the globe.
Organisers estimate that around 60% of participants come from outside Scotland, building on the event's worldwide reputation as a bucket list race.
Race director Malcolm Sutherland said: "Seeing the event grow year on year with runners of all abilities and age groups has been extremely inspiring."
And as a nod to the men and woman who saved their lives, three canoeists are heading back to the scene of their rescue, this time to navigate it by foot.
David Birks, James Swinden and Alex Owen were rescued on Loch Ness in April when their canoe capsized after being struck by large waves.
Suffering from the onsets of hypothermia and severe shock, all three men were scooped from the water and taken to Raigmore Hospital.
The men are now fundraising to express their gratitude after admitting: "If it wasn't for the RNLI and such services we would not be here today, they acted perfectly and efficiently to save our lives."
The race begins tomorrow at 10am.