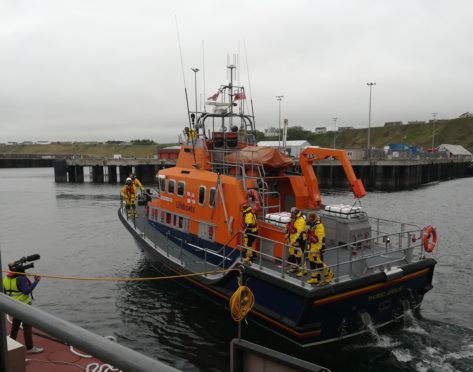 Volunteers from the Thurso RNLI crew will appear on TV tomorrow as part of the series Saving Lives at Sea.
Viewers will see the lifeboat launch after receiving a mayday call from a local crabbing boat. The team undertake a very challenging tow as the vessel's load is extremely heavy.
Filming took place over the past year, with lifeboat crews and lifeguards carrying special cameras and welcoming film-makers into their day-to-day life.
Rescues from the RNLI's archives are also revisited, while viewers get a glimpse into the lives of the thousands of men and women who give up their time to save lives.
The show is on BBC2 at 8pm tomorrow.