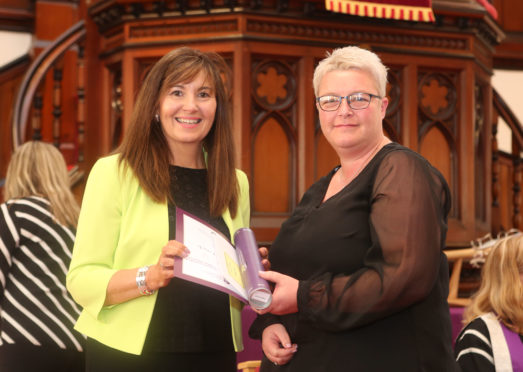 A dedicated student has been named as the University of the Highlands and Islands further education student of the year.
Angela Louch, from Stornoway, completed a hairdressing level five National Certificate at Lews Castle College UHI.
Ms Louch was commended for being a positive ambassador for her course and college.
Speaking about her award, Ms Louch said: "You are never too old to follow your dreams and I would encourage anyone thinking of becoming a hairdresser to come to Lews Castle College UHI."
Lecturer Elspeth Robertson said: "Angela is a single mother to a pre-school daughter and has various health issues, but she always does what is asked of her and has never complained or taken additional time off.
"She has been in hospital on a few occasions, but has come into college the next day so she doesn't disappoint clients who are booked in for appointments.
"Angela has undertaken all of her work conscientiously and she follows what she has been asked to do diligently.
"She received excellent feedback from her work placement and the salon rated her so highly she has been invited to attend trade fairs and industry workshops with them. She is a worthy candidate for the student of the year award."
Ms Louch was presented with student of the year, a volunteering excellence trophy, and most employable student of the year title.