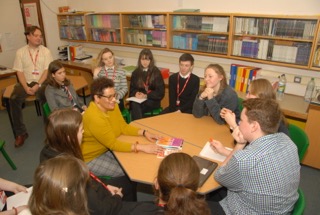 Organisers of Mallaig Book Festival promise to provide "another busy weekend of fabulous books, music and food" next month.
The annual event, in its fourth year, takes place from November 8 to November 10 at the West Highland Hotel.
Organiser Polly Pullar said: "There really is something for everyone and for us the education side of things is vital. We really want to expand on that and nurture a love of reading in the early years as it is so important.
"We are super excited to again be delivering the festival, which is completely different and has its own unique atmosphere."
The festival is to be opened by Graeme Hawley, bringing his unique rapid-fire slideshow The Joy of Spines, fresh off the back of its success at the Edinburgh Fringe earlier in the year.
Best-selling author Alex Gray will also deliver a talk on Saturday morning based around her latest book, The Stalker, which has been listed in the UK's top ten fiction hardbacks.
Expanding beyond the hotel, workshops are to be offered to local school pupils with a friendly creative writing competition again taking place, to be judged by former Edinburgh Poet Laureate Ron Butlin.
Other authors who shall be attending include John Lister-Kaye, Sue Lawrence, Gavin Francis, Robert Wight, Shaun Bythell, Polly Clark and Mick Kitson.