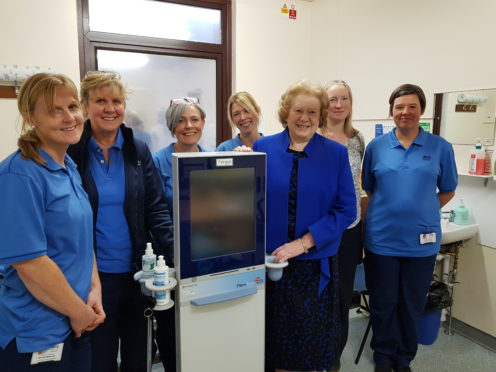 A donation to Raigmore Hospital means that specialists there can now measure the amount of fat in a patient's liver using a simple non-invasive test.
Fatty liver disease, related to obesity and type two diabetes, is the second most common cause of the condition in Scotland, and it is on the increase.
The Friends of Raigmore have made a £14,750 donation for software for the Fibroscan machine.
It means that specialists can check for scarring caused by a number of conditions including non-alcoholic fatty liver disease, chronic viral hepatitis and excess alcohol intake.
The new CAP (controlled attenuation parameter) software that has been added to the Fibroscan allows the team to measure the percentage of fat in the liver, even when it is below 30%, the level at which ultrasound is unable to do so.
The more fat in the liver, the greater the risk of developing non-alcoholic steaohepatitis, which can lead to the development of cirrhosis and its associated complications as well as a greater risk of cardiovascular and metabolic diseases.
Dr Andrea Broad, consultant gastroenterologist for NHS Highland, said: "It is easy to use, non invasive and we can give patients an immediate result.
"It's a fantastic addition to the department and we are incredibly grateful to the Friends for this donation."
Christina Cameron, chairwoman of the Friends of Raigmore, said: "We're so pleased to have been able to hand over this software. We are an entirely voluntary group and without our team of dedicated volunteers we would not have reached this wonderful target.
"Apart from our public liability insurance, every penny raised in our Raigmore Hospital shop goes towards our fundraising and we would like to say a huge thank you to everyone who has supported this project, by either donating or purchasing from the shop."
The Friends are always looking for new volunteers.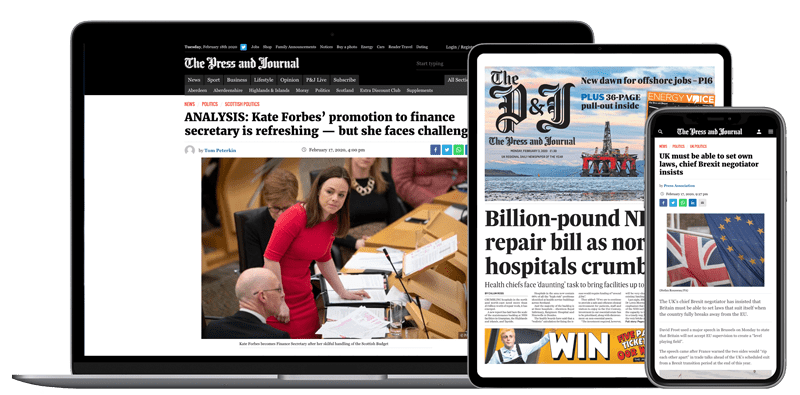 Help support quality local journalism … become a digital subscriber to The Press and Journal
For as little as £5.99 a month you can access all of our content, including Premium articles.
Subscribe