Western Isles students take home gold at The Royal National Mod
Talented youngsters from the Western Isles are to return home champions after winning gold at The Royal National Mod.
Seven members of group Dual, Feis Eilean an Fhraoich took to the stage at Glasgow's Royal Concert Hall yesterday to compete in the under-19 folk group competition.
The group, from Stornoway's Nicolson Institute, won The Allan Thomas Mitchell Trophy.
Tutor Anna Murray, 45, said she was delighted for the hard-working group.
She said: "I am so pleased for them. They are such a lovely group that love singing and playing and to come all the way from Lewis to take part in the competition. They sang really well, they were really happy with how they performed and winning is just the icing on the cake. They are on cloud nine."
As the group were still enjoying their moment in the spotlight, group member Alice MacMillan added to the joy by winning the top prize in her traditional solo competition.
Meanwhile, 12-year-old Kyla Mackenzie from the Western Isles sang her way to first place in the Ronald MacEachen Memorial Cup and the Dunoon Observer and Argyllshire Standard gold medal for her performance in the girls 11-12 solo singing competition.
Her best friend Aimee Macleod, 11, scooped second prize.
Their achievements come as day two of competitions at this year's Mod got under way.
A total of 34 competitions were held across eight different disciplines within Glasgow's Royal Concert Hall and at the City of Glasgow College, with around 20 Gaelic judges helping to pick this year's winners.
Also taking home a top prize was folk group Clann le Ceol from the Glasgow Gaelic School in the under 13s competition.
Following a double performance, the group of six students were presented with the Highland Council's award The Murdo MacFarlane Trophy by councillor Biz Campbell.
Richard Fuge, 37, proud father of Clan le Ceol's Sophie, 11, praised the youngsters on their efforts. He said: "The whole group did absolutely smashing. They have been working really hard for it and it was Beverly Darroch who tutored them.
"I think they are one of the younger groups so they were probably expecting them to place behind the older kids but they didn't absolutely great. I think they were very tight musically, it was a great performance."
Ms Campbell said she was "delighted" for the group.
She said: "I am absolutely delighted. I came here this morning on behalf of Highland Council to present the prize for the under 13s for the folk group.
"The Highland Council promotes the Gaelic language, education, culture and music and it has been a delight for me to come to Glasgow.
"They are worthy winners. I loved them when they were performing, I thought they were great. I loved their song and I loved them being dressed all in their tartan with red cardigans. It was crisp and very slick. I knew when they had performed they were worthy winners."
Video by Sandy McCook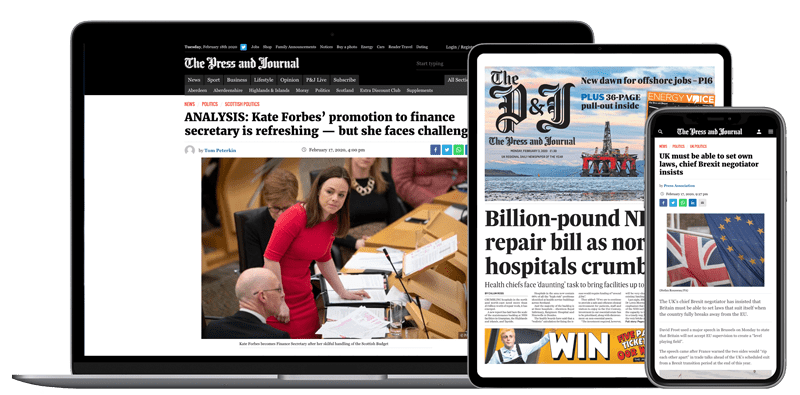 Help support quality local journalism … become a digital subscriber to The Press and Journal
For as little as £5.99 a month you can access all of our content, including Premium articles.
Subscribe