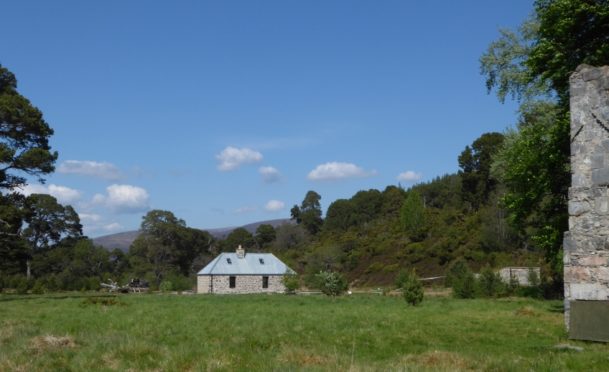 An investigation has been launched after rat poison was left in a popular Cairngorms bothy.
The Highland Bothy Association (MBA) said yesterday that it will be investigating the circumstances in which a walker's dog was rushed to the vets for treatment after finding the toxic substance in one of its mountain huts – but said it did not believe it was a malicious act.
Walker Will Walton, from Edinburgh, raised the alarm on social media.
He said: "Just been to Ruigh Aitchean, what a great bothy.
"Just one problem however, which is rat poison. Unfortunately my dog found it before I did.
"Rushed her to the vets and she is going to be ok, but it could have been a lot worse. If poison is necessary, could we please put it in a bait box so dogs can't get it so easily?"
A spokesman for the MBA said: "We are glad the dog is making a full recovery. We in no way believe that this incident was malicious – however, this is not a practice that we condone.
"We will carry out an investigation into how this has happened.
"We would not condone leaving poison out or in an open bowl in any circumstances. "Given that our bothies are in places such as national parks and areas of scientific beauty, and  all the designations that go along with that, any use of poison would only be under guidance and specialist advice."
"We will be looking into this to see if we can find out who did leave it there, and we will act accordingly. "
A spokeswoman for Cairngorms National Park Authority said: "The use of illegal poisons in the national park in any circumstances should not happen.
"However, we know that people work with authorised pest controllers and this is to be commended.
"We are unable to comment on any specific incident – but illegal poisons will never be condoned in the national park."
On social media a call was made to ban all poisons in MBA properties, one man said: "Poison is just not the way to go. The rodent will get picked up by a bird of prey or a Scottish wildcat etc and you end up unintentionally killing rare and beautiful animals.
"Better to use a live trap and deal with the offenders personally. Even better to have a no food left behind policy. Or a snap trap if you think it's less gruesome."
Vet Mairi Thom, from Crown Vets in Fort William explained the effects of rat poison in dogs, she said: "The more common side effects are internal bleeding and coughing up blood five days after dog ingests the grains of poison.
"Treatment should be made within an hour of the dog eating poison, or suspected of eating poison. Treatment is to make a dog sick and treat with a vitamin K injection."