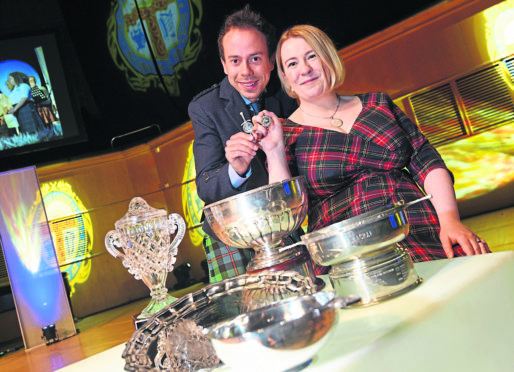 There were tears of joy at Glasgow's Royal Concert Hall yesterday afternoon as two west coast singers triumphed in the Silver Pendant.
Julie-Anne MacFadyen originally from Oban,  first began competing at the Royal National Mod as a child before embarking on her studies at university.
After joining the Lothian Choir around three years ago, the 35-year-old – who works for the Scottish Government – began to compete as a soloist, leading her to victory in Glasgow yesterday.
The Silver Pendant winner also picked up the Catherine M B Dunlop Quaich and the John A MacRae Quaich. However, it was the Catherine Gemmell Memorial Trophy that brought tears.
She said: "I am delighted, it's lovely, especially to win Cathy's trophy. Cathy Gemmell, she was a very good friend of my granny Bunty's and she lived up the road and I have lots of memories of being a wee girl and singing in her house and her correcting me and singing my songs before the Mods and old Oban folk so it's pretty emotional to win it.
"I hadn't sung for a long time but this is the third year I have gone back to sing as an adult so I was pleased and I just enjoy it and it's good fun."
She added: "It's family really, between choirs and soloists and all the other people we compete against it's like catching up with a big huge extended family here and its seeing people I haven't seen since I was wee and it's nice to have connection."
Meteorologist Calum MacColl from Fort William took home the Silver Pendant in the men's competition after beating Colin West to the top spot.
After taking to the stage to sing four songs, the 31-year-old was then presented with the Silver Pendant as well as receiving the Alasdair MacInnes Memorial Trophy and the Morag Robb Memorial Salver.
He said: "I am over the moon. It was quite a thing to sing here in the concert hall. This is only my third year, I have been in a singing competition previously – I just did traditional learners which was one song each year but this year it was four songs so it was intimidating and nervous coming onto the stage but beautiful hall to sing in."
He said he would take away "a great sense of pride" following his latest achievements, which were inspired by the heritage of his late father Charlie MacColl, a former convenor of the Fort William Mod.
He added: "My father was a native speaker, he was from Acharacle and it was his mother tongue. He passed away at the end of 2015 but since then because of him I wanted to learn Gaelic and sing the songs. If it wasn't for him I wouldn't be standing here doing this.
"It's still a work in progress and I am still very much learning with the conversations but the songs are good for just getting it into your head."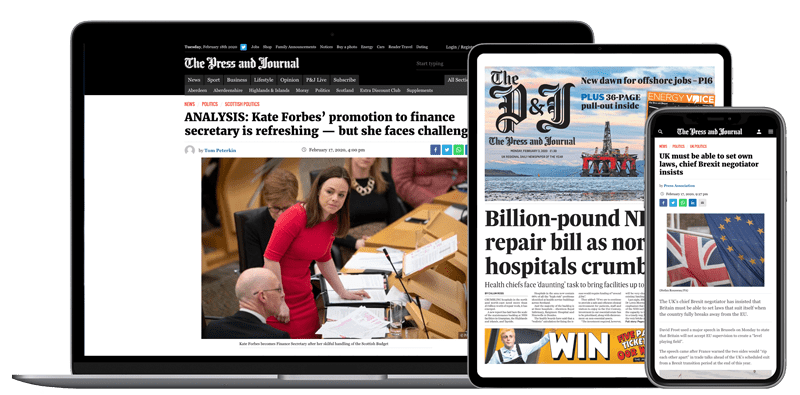 Help support quality local journalism … become a digital subscriber to The Press and Journal
For as little as £5.99 a month you can access all of our content, including Premium articles.
Subscribe