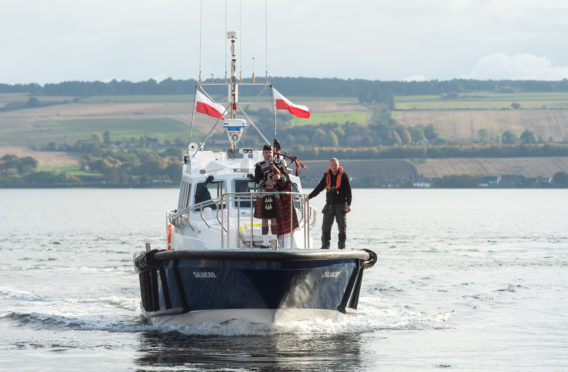 A custom-built pilot boat was unveiled yesterday to serve vessels arriving into the Cromarty Firth.
Around 80 locals and invited guests gathered in Invergordon as the Port of Cromarty Firth unveiled its new £600,000 vessel with a dedication ceremony taking place to deliver the blessing from local clergy ahead of its introduction into operation.
The boat, named Dalmore after the area on the banks of the firth, was given the blessing of Reverend Douglas Duncan and Murray Campbell, Chaplain of the Sailors Society.
A bottle of Dalmore whisky was used in the dedication ceremony.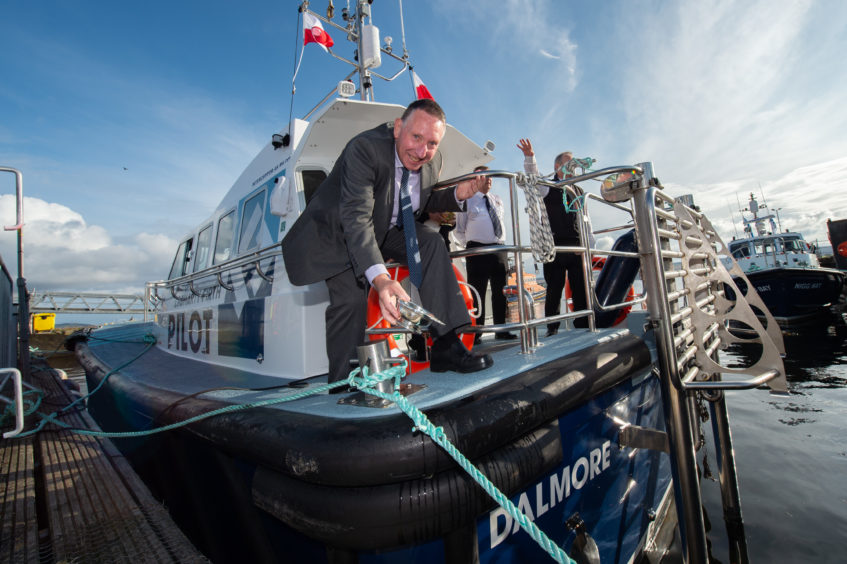 Vice-chairman of the port's board, Roger Eddie, yesterday expressed his delight at the delivery of the vessel hailing it as a "huge milestone".
He added: "It is a decades-long investment that we are looking to get a return from here and is a huge commitment from the Port of Cromarty Firth.
"I don't get excited about many things, but I was really excited about coming here today and it was quite an emotional experience standing there and seeing how important this is to the actual guys who work on it.
"It is a real commendation and a real demonstration of faith from the port."
The funding of the vessel has been made possible through capital investment.
The vessel, measuring in at 48 foot in length, has the capacity to travel at speeds of up to 25 knots – the equivalent of 29mph – replacing its predecessor of 45 years.
The newest addition to the port's fleet was built by Safehaven Marine in County Cork, Ireland.
Piper Calum Fraser, of Aviemore, performed at the ceremony with a poignant rendition of Invergordon's Welcome to Queen Elizabeth II, composed in 1987 by the late John Davie Burgess MBE, a legend Highland piping.
Shauna Jennens, ambassador of Dalmore Distillery, said: "We're delighted to hear that the Port of Cromarty Firth's new pilot boat has paid homage to the Dalmore.
"The distillery has stood here for 180 years, so working closely with our friends at the port to launch the boat has been a pleasure.
"The work of the port team is of great importance to the area, and we look forward to seeing the boat put to good use as it safely guides ships entering the Cromarty Firth."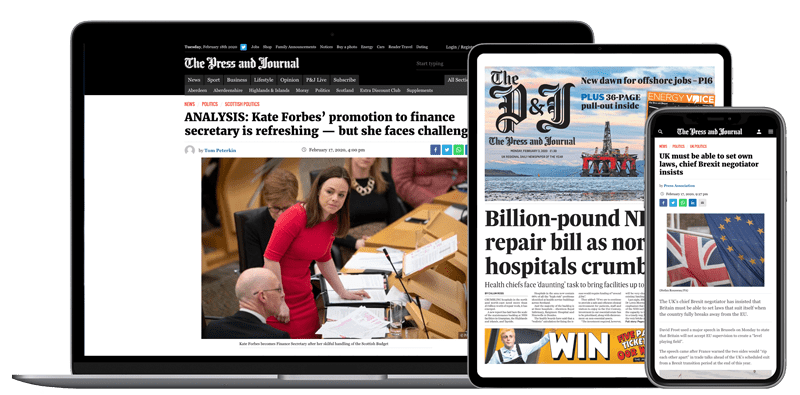 Help support quality local journalism … become a digital subscriber to The Press and Journal
For as little as £5.99 a month you can access all of our content, including Premium articles.
Subscribe