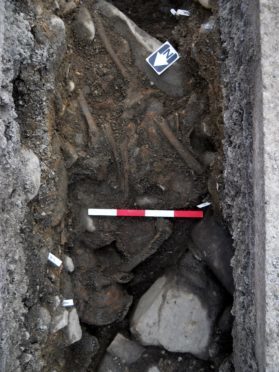 Human remains uncovered by Scottish Water workers in Kingussie have been dated back to the 14th Century.
The now completed works to secure the water network were briefly interrupted last year following the discovery in late November.
Remains including skulls, leg and arm bones were among findings along with foundations of a historic chapel on Mill Road.
Tests have now confirmed they date back to the Middle Ages.
Evidence of metalworking was also found and this could date to between the eighth and 11th centuries.
Archaeologists said the 14th Century was the "heyday" of a Carmelite Order, also known as the White Friars, in the area. This was around 500 years ago.
The Carmelite family is one of the ancient religious communities of the Roman Catholic Church, which first came to Britain in the 13th Century.
Archaeologists said the earlier metalworking was consistent with the earliest settlement in Kingussie, which was based around a chapel linked with the Order of St Columba.
Steven Birch, of West Coast Archaeology, said: "We knew there was a possibility of an earlier chapel with Columban foundations dating back to the early Medieval period, which is believed to be the earliest settlement at Kingussie."
He added: "Even while this phase of work is coming to its conclusion, we're really only at the beginning of the story and there may be a lot more this site can reveal in the future."
Following studies of the remains, the bones will be placed in a burial ground near where they were found.
Radiocarbon dating proved to be crucial in allowing an exact chronology of the remains to be established, allowing an insight into life in the area at the time.
Previously Scottish Water thanked residents for their patience, while the project manager expressed excitement that the work had uncovered some important pieces of local history.
Scottish Water's project manager Ailsa Shaw said: "I would like to thank residents and road users for their patience and understanding while we were working.
"It's exciting that our work will help an important part of the community's story to be told."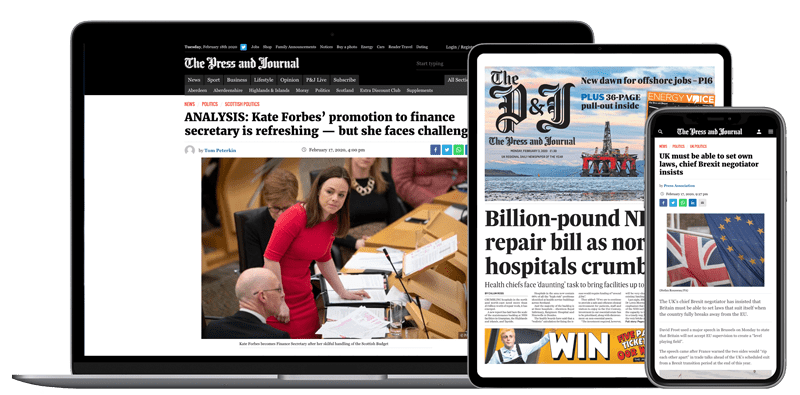 Help support quality local journalism … become a digital subscriber to The Press and Journal
For as little as £5.99 a month you can access all of our content, including Premium articles.
Subscribe