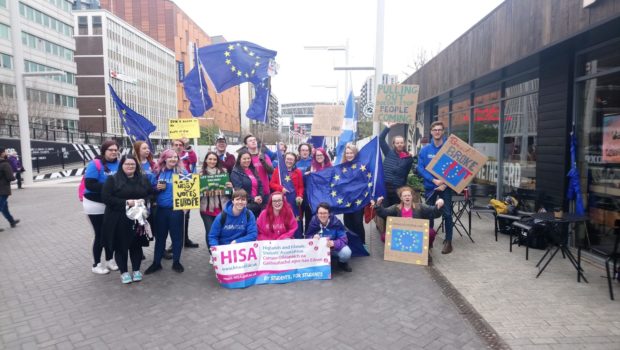 Students from across the Highlands and Moray departed Inverness last night to take part in the People's March in London today, demanding the final say on the outcome of the Brexit process is delivered to the people.
The attendance has been organised by the Highlands and Islands Student Association (HISA), with the group joining the expected thousands of others to march to parliament.
HISA vice president of Higher Education, Andrew Bowie, said the University of the Highlands is proud to "boast a diverse community of students" adding that "it will be a travesty if more of them are forced to leave Scotland as a result of Brexit.
"Young people who were not heard last time deserve the right to be, and we are proud to be championing their voice this weekend."