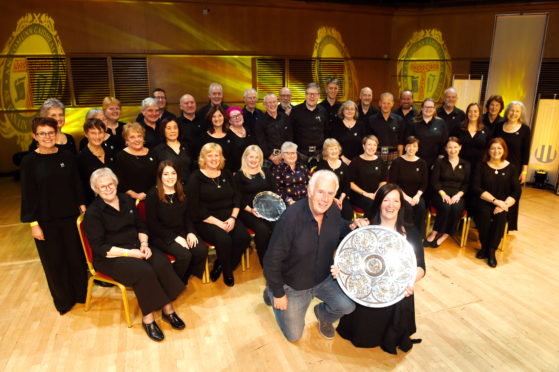 A choir from Oban is celebrating after securing the Lovat and Tullibardine Shield as the curtain fell on this year's Mod.
Oban Gaelic Choir took to the stage in the main auditorium of Glasgow's Royal Concert Hall yesterday afternoon to compete in this year's prestigious area choirs competition.
The group – comprising of more than 40 members –  was one of nine from across the country competing for a host of accolades in front of a packed crowd.
The contest marked the end of competitions for the 2019 Royal National Mod.
Following an afternoon of outstanding performances, the group's conductor Sileas Sinclair was met by thunderous applause as she took to the stage to accept the shield.
On hand to toast their success was Brendan Graham, 74, writer of the legendary tune You Raise Me Up – who also penned the group's winning song "Crucán na bPáiste".
He said: "I am thrilled. When I heard they were doing it, I thought I would come over to return the compliment.
"I loved the performance and, in a way, that is what I get out of it.
"I am thrilled it has won, and thrilled for Sileas and the choir and the work they put in."
Following their success, the group also walked away with the The Oban Times Silver Salver as their proud conductor, who began leading the choir in 2006 aged just 26, was presented with the Malcolm G MacCallum Silver Baton.
Miss Sinclair added: "It's just fantastic. You never go in expecting to win, though you hope to."
Their success comes just hours after Oban was named as the 2023 host for Scotland's largest Gaelic festival.
Meanwhile, Stirling Gaelic Choir walked away with first place and the Margaret Duncan Memorial Trophy in the second of the afternoon's competitions.
The 28-strong choir came top of the leader board following a close competition with their five fellow competitors.
Their success marks the group's second consecutive win after netting first place in last year's competition in host town Dunoon.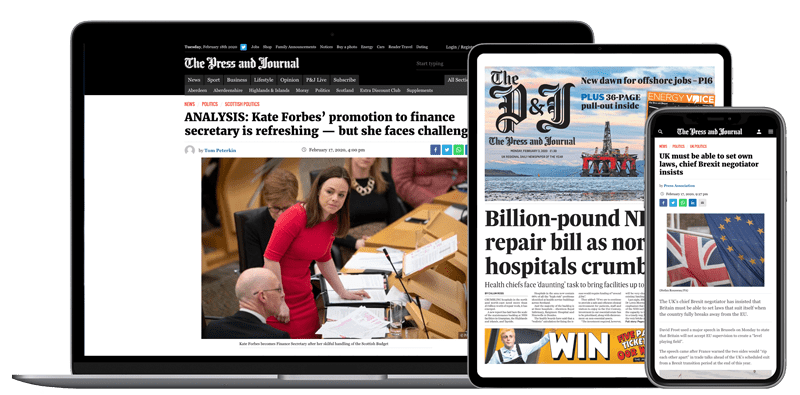 Help support quality local journalism … become a digital subscriber to The Press and Journal
For as little as £5.99 a month you can access all of our content, including Premium articles.
Subscribe