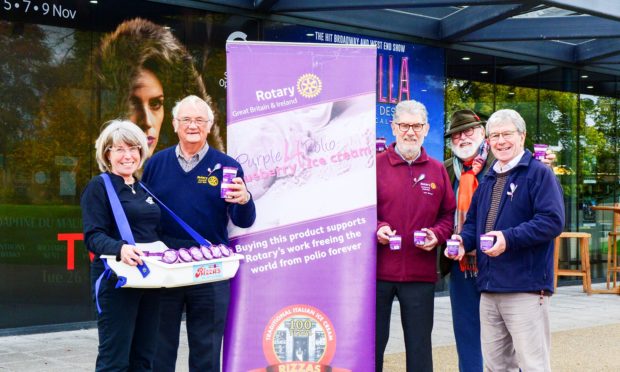 Patrons to Eden Court Highlands have helped reduce the number of cases of polio worldwide.
Visitors to Eden Court Highlands have been supporting the Rotary International programme to eradicate polio by 2020.
When the Rotary embarked on this major vaccination programme there were 350,000 cases of polio worldwide.
With the £1.3 billion that's been raised, support from governments round the world, major financial backing from the Bill and Melinda Gates Foundation and fundraising by 1.2 million Rotarians, there were less than 100 this year.
In 2016, the Rotary Club of Huntly in conjunction with Rizzas Ice-cream embarked on a programme to raise funds for polio immunisations by producing a Purple4Polio blueberry ice-cream.
Every small tub sold equals one immunisation, but with match funding from the Gates Foundation this increases to three immunisations.
Since 2017 audiences at Eden Court Highlands have purchased 10,140 tubs of the blueberry ice-cream which is equal to 30,420 inoculations.
Throughout the UK, 26,000 tubs of ice-cream have been sold which equals 78,000 immunisations.
World Polio Day is tomorrow and the campaign continues. The colour purple was chosen to represent World Polio Day because the little finger of each child was painted purple to identify when a child had been immunised.
Michael Halley, president of Inverness Loch Ness Rotary Club, said: "Rotary grasped the challenge with both hands and promised the world that it would help eradicate polio.
"The few cases last year were in Pakistan and Afghanistan and in spite of the conflict, immunisation days were still being held. Rotary is grateful for the support of Eden Court Highlands and its visitors."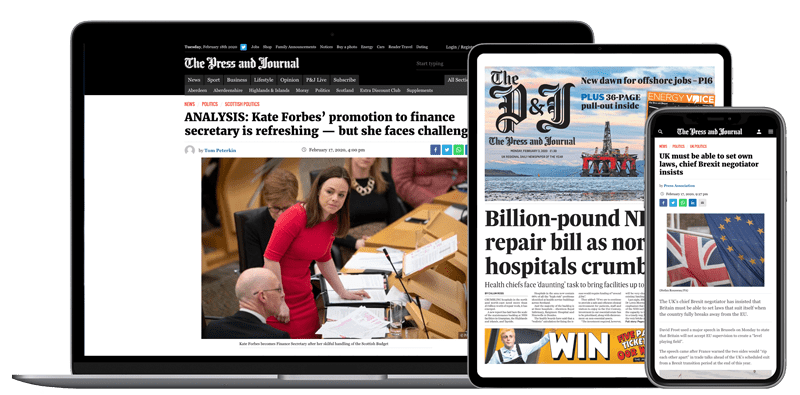 Help support quality local journalism … become a digital subscriber to The Press and Journal
For as little as £5.99 a month you can access all of our content, including Premium articles.
Subscribe