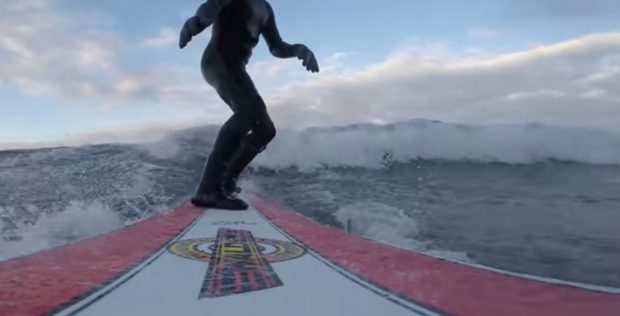 Organisers of the Highlands Surf Festival are confident it will return next year after this year's event was hit by a late cancellation.
The long-established annual competition staged by the UK Surf Pro Association (UKSPA) was due to go ahead at Thurso East today.
It would have been the first big contest to have used the new base at the venue, which opened in the summer.
A glitch with sponsorship however meant the plug was pulled on the event, which would have been the penultimate stop on this year's UK SPA circuit.
Thurso surfer Mark Boyd, who would have taken part, said the cancellation was very disappointing.
The 32-year-old Scottish national champion, added: "It was called off because of a lack of sponsorship.
"It been a fixture in the calendar at this time of year and it's the first time I can remember it not taking place.
"It would also have been the first national event had used the new base."
Mr Boyd, a finalist at the event several years ago, said: "It's a shame it's off as it's normally a competition I do well at but we have been told that they will definitely be back next year."
The next big event in the far north is the Scottish championships on Easter weekend followed by the British championships on April 18/19.
The latter double as a qualifier for the team taking part in next year's Rio Olympics when surfing is to make its debut.