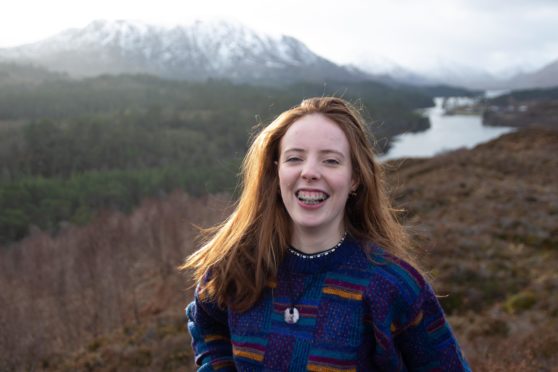 A student from the Highlands is preparing to travel more than 7,000 miles to make a difference to the lives of people in Asia.
Former Gordonstoun pupil Rhiannon Hopcroft, from Drumnadrochit, was inspired to sign up for Raleigh International Trust's International Citizen Service (ICS).
Following a rigorous selection process, the 18-year-old was chosen to partake in the three-month programme which provides young people the opportunity to volunteer in some of the poorest communities in Africa and Asia.
Miss Hopcroft will fly to Nepal in February to take part in the charity's livelihood programme which works with communities in helping to develop sustainable businesses.
She said: "It's a very different culture and I think it is going to be a bit of a shock at first, with the different food, different language; a different way of living.
"As we are living with our host families, we are immersing ourselves in their culture so we can get that proper cultural global outlook. I think it will be challenging at first but I think it will be something I will be able to adapt to quickly."
The Highland student has launched a fundraising campaign to raise her £800 target.
Miss Hopcroft added: "My target is £800 and that goes towards the overall work of ICS not just my place which is good because you know your donation is going to everything and not just you specifically."