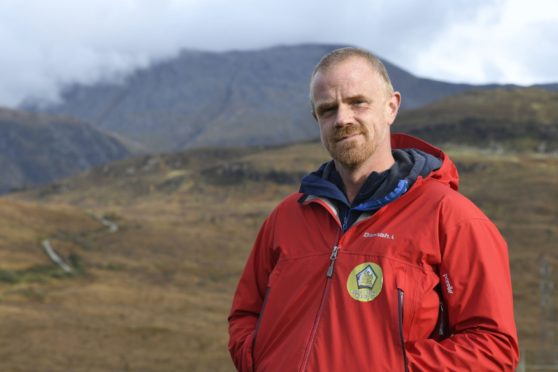 Banana skins, used tissues, plastic bottles and an empty peanut packet from 1987 – these are just some of the items discarded on the highest mountain in the British Isles.
It is ironic that Ben Nevis has fallen victim to litter, left by the same people who have travelled from around the world to enjoy its beauty.
Naturally, there are no bins along the route, which rises 1,345 metres above sea level, and the ascent is enjoyed by thousands of people every year.
But rather than take rubbish home, it would seem untold numbers have opted to leave litter scattered along pathways, the plateau and even on the summit.
Small items such as chewing gum and cigarette butts can have a major impact on the landscape, particularly when dozens of visitors repeat the same offence.
Snow and ice settles on the mountain for around six months of the year, thus creating an environment where litter can be perfectly preserved for decades.
Climbers have also taken to wedging litter in between cracks in rocks, as well as repeatedly urinating in common spots.
For mountain guide Richard Pyne, the blatant disregard for one of nature's greatest offerings is frustrating at best.
But after taking to social media to vent his anger, the accomplished climber and father decided to do something about it.
Richard, who lives in Kinlochleven in Lochaber, is the founder of the real3peaks challenge, after setting up the movement in 2013.
He co-ordinated litter picks on Ben Nevis, Snowdon and Scafell Pike – and 230kg of waste was removed from Ben Nevis in the first year alone.
With the help of volunteers, the annual event quickly attracted support from around the country after Richard set up a Facebook page.
Litter picks now take place on mountains all over the UK, and locations in Scotland include Bennachie, Ben Wyvis and the Fairy Pools in Skye.
Volunteers collect rubbish from around 30 sites in the UK, with 22 of those in Scotland.
Richard believes education is the way forward, and has vowed that the annual litter pick will only come to an end where there is no more rubbish to be found.
He completed the latest deep clean of Ben Nevis earlier this month, where volunteers removed tissues, tampons and food wrappers.
The total amount of waste collected by 70 volunteers in Scotland amounted to 257.9kg.
"I chose the second week in October because it's the perfect time to swoop in before the snow settles," said Richard.
"The hope is that when spring arrives next year, the Ben will be looking pristine after our deep clean.
"Nearly all our finds were tissue and tampon-related paraphernalia.
"I've got a method for clearing the mountain. We started off on the pony track and flicked anything we could find on to the path.
"We collected it on the descent because there's no point in carrying rubbish all the way up.
"It was all bottles, food wrappers and used tissue.
"We removed anything we could find in the summit area and that was by far the worst task.
"A few months ago, a video was posted online of a prank, where people thought it would be funny to put someone's bin on the top of the Ben.
"They thought it was a great idea and would enable people to put their rubbish in the bin.
"But there are no bin collections on the Ben.
"The food waste inside was rancid."
Richard and his volunteers also have to remove memorials, such as crosses, which are left on Ben Nevis every year.
These items are usually relocated to a memorial garden at Glen Nevis, and this year's collection included a large cross.
"Memorials don't belong on the Ben," said Richard.
"If we don't relocate them, the mountain soon looks like a cemetery."
There is also a recurring problem with human waste on Ben Nevis due to people going to the toilet in a concentrated area, including a particular spot which Richard has named "poo boulder".
"If you have 100 people on a football pitch and they all defecated by the goalpost, the soil would quickly turn black," he said.
"But from early childhood, we are taught that going to the toilet is a private thing.
"So when people get the urge on the Ben, their instinct is to hide.
"The problem is that they all hide in the same place.
"It has impacted on the PH of the soil and you can imagine the smell.
"These unflushed toilets even develop an algae.
"If you need the toilet, don't go by a boulder or near a water course.
"People just don't seem to realise the impact they're having on the environment.
"They assume a banana skin will biodegrade, but it won't when it's surrounded by ice.
"I've removed more than 80 banana skins from two climbs alone, and I found a peanut packet from 1987.
"There are also larger items from charity walks, where people have taken a piano up and just left it there.
"Thankfully, that doesn't happen so much any more.
"My next step is to set up the real3peaks challenge as a social enterprise, meaning we can go beyond the reach of the Facbeook page.
"We want to set up an interactive website so people can log their finds at mountains all over the country.
"I want to involve the next generation, because they're going to be left with the aftermath if we don't clean up."
For more information, visit Real3Peaks Challenge on Facebook.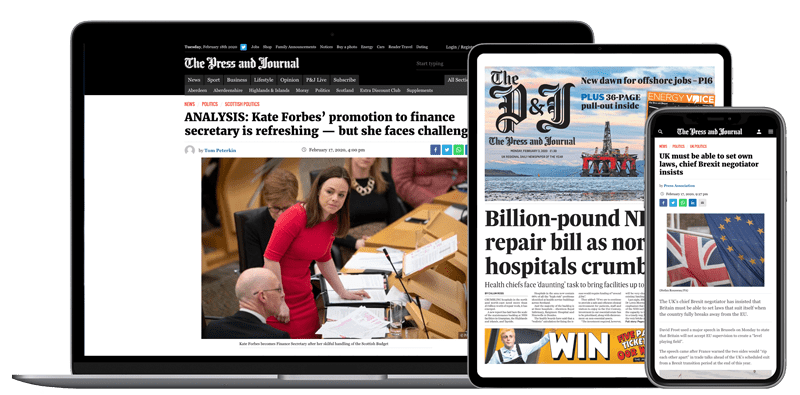 Help support quality local journalism … become a digital subscriber to The Press and Journal
For as little as £5.99 a month you can access all of our content, including Premium articles.
Subscribe