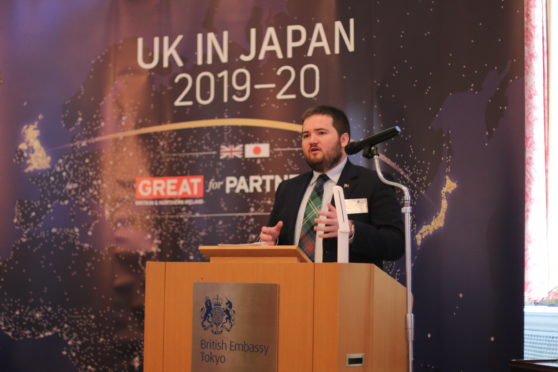 A Highland councillor has forged links with Japanese nuclear industry bosses to share knowledge of the multi-million pound Dounreay decommissioning project.
As part of the nuclear sector deal, to foster ever-stronger links between the British and Japanese nuclear industry, Councillor Struan Mackie – the deputy chairmain of the Dounreay Stakeholder Group – undertook a five-day visit to discuss the impact of nuclear decommissioning on local communities with stakeholders in Tsuruga City.
The visit included two days in Tsuruga, the home of the Japanese Atomic Energy Agencies fast-reactor Monju.
It is generally regarded as a "partner plant" to Dounreay.
The trip, supported by the British Embassy, also included a formal meeting with Tsuruga City's Mayor Takanoby Fuchikami and the delivery of a speech on the Caithness and North Sutherland Community at the British Embassy.
Mr Mackie said: "The expertise developed by the Caithness and North Sutherland workforce is well known and highly valued by the Japanese.
"I was amazed at how knowledgeable the delegates were of the Dounreay site and the decommissioning progress being made by the workforce.
"The UK and the Nuclear Decommissioning Authority are viewed as world-leaders within nuclear decommissioning for good reason, the work at Dounreay is around a decade more advanced than the Monju site, which only entered decommissioning in December 2016.
"This progress has generated valuable knowledge and experience, with UK companies (Cavendish Nuclear, Wood Plc and Dounreay Site Restoration Ltd) recently winning a contract to support the decommissioning efforts at Monju.
"We should be immensely proud of that, it is a good news story for UK Plc as well as the far north of Scotland."