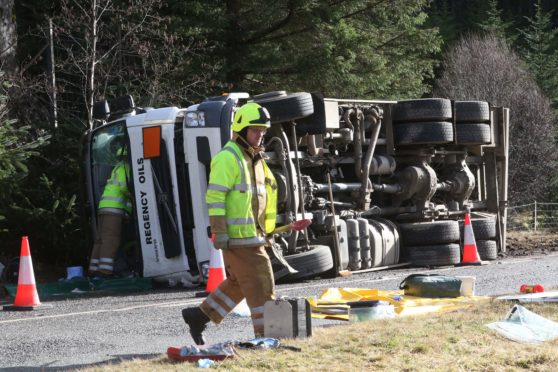 An oil tanker driver from Elgin who overturned his vehicle and spilt some of his load on a West Highland road was fined and given points yesterday.
David Lamond appeared at Inverness Sheriff Court yesterday to admit driving carelessly on the A87 seven miles east of Shiel Bridge near the Cluanie Inn on March 5 this year.
He was fined £500 and had his licence endorsed with five penalty points.
The 62-year-old, who had been driving HGVs for over 30 years and had a clean licence, still had his arm in a sling when he appeared before Sheriff Margaret Neilson. He was trapped in his cab following the incident and had to be cut free.
He also had to be airlifted to hospital for treatment which is still ongoing. However, the court was told that because of his good previous driving record, his employers were keeping his job open for him when he is fit to return.
A 136-mile diversion had to be put in place as a result of Lamond, of Grampian Road, clipping the verge.
This caused the wheels to go into a rut.
The court heard this caused the 3,300-gallon red diesel load to shift in the tanker, causing it to roll over on to its side with 220 gallons leaking onto the road.
It was closed for two and a half hours.
Although Lamond was driving at 48mph, eight miles faster than the permitted limit for the HGV, his speed did not cause the accident, the court was told.
Seven fire crews, police, an air ambulance and ambulance personnel were called to the scene at around 8.30am.
Fiscal depute Niall Macdonald said: "The wheels entered a rutted area of the verge, pulling the vehicle to the left, He tried to correct it by turning to the right and the tanker rolled over."
Lamond had just begun working for Regency Oils the day before and the firm sent an emergency response team to the incident to begin the specialist clear-up.
Defence solicitor Karen Railton said her client was still upset about the incident and was requiring further medical intervention for his injuries.
She added: "His speed was not linked to the roll-over. The catastrophic events which occurred were disproportionate to the level of carelessness."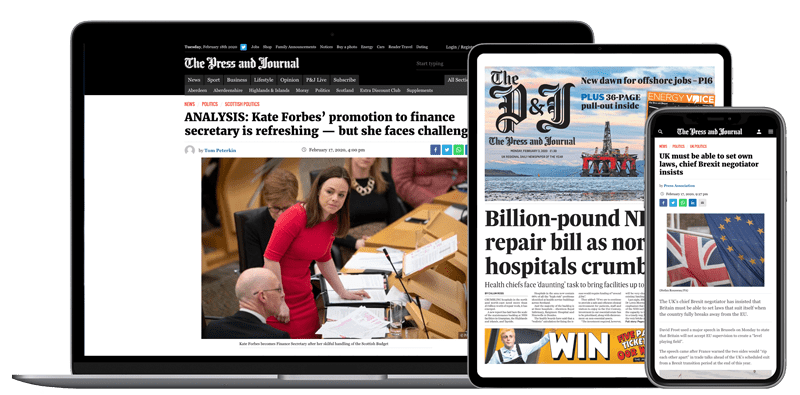 Help support quality local journalism … become a digital subscriber to The Press and Journal
For as little as £5.99 a month you can access all of our content, including Premium articles.
Subscribe