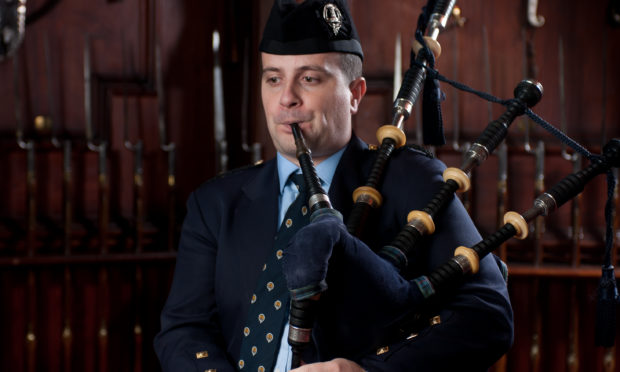 A piper from Tiree has won the world's most prestigious solo piping competition for the second year running.
Finlay Johnston, 33, emerged victorious at the 46th Glenfiddich Piping Championship at Blair Castle in Blair Atholl.
To claim the title on Saturday, Mr Johnston took second place in the Piobaireachd and second in the March, Strathspey and Reel events.
He said: "I'm overwhelmed. I thought it might never happen again. To win for a second time is unbelievable.
"I have to pay special thanks to my tutor Ronnie McShannon, who has been behind me for 25 years."
Prizes were also awarded to Connor Sinclair of Crieff, who took first place in the March, Strathspey and Reel event, and Glenn Brown of Milton, Ontario, Canada, who took first place in the Piobaireachd event. Anne Spalding, of Broughty Ferry, was awarded the Balvenie Medal for a lifetime of service to piping.
The Glenfiddich Piping Championship was established in 1974 to bring together the world's finest pipers and witness some of the finest renditions of the ancient and traditional piobaireachd or ceol mor (the great music) and light music or ceol beag (the little music).
The 10 competitors were invited to play as a result of having won prestigious accolades at other piping events during the previous year.
The event was live-streamed to people across the world, including the US, Italy and Australia.