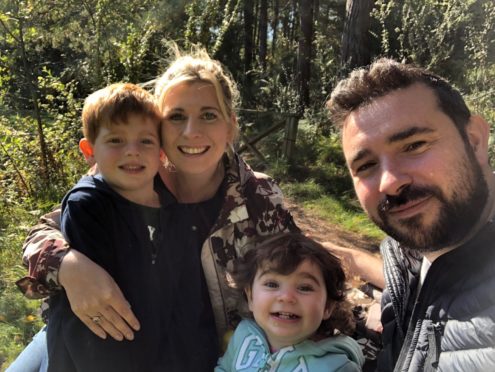 An Elgin woman who suffered from a stroke is now helping others with their recovery.
Paula Leask was just 29 when she suffered a stroke while ceilidh dancing at a friend's wedding in 2015.
As she and her husband, William, whirled around the floor, she started to feel dizzy and collapsed.
Initially, she lost the use of her right arm and leg before eventually walking with a stick until she regained the use of both limbs.
During her recovery, she received care from the Chest Heart Stroke Scotland (CHSS) nurses at Dr Gray's in Elgin, who were there as she battled to regain the use of her limbs without aid.
Mrs Leask, who lives in Elgin with her husband and children William, six, and Erica, two, said: "I was in such a dark place after my stroke but I managed to get through it because of the love and support of amazing people around me.
"The rehabilitation support I got was so important to my recovery. It really is the difference between just getting by and really living.
"Now that I'm in a better place physically and emotionally and made it to the other side it feels so important to me that I help someone in their recovery like I was helped in mine."
Mrs Leask now works as a rehabilitation support coordinator at CHSS, which is today – on World Stroke Day – appealing to the Scottish Government to be bold in prioritising stroke rehabilitation.
New analysis of NHS figures reveals that the number of people in Scotland living with the effects of stroke has increased by 15% over 10 years to its highest level this decade.
CHSS is urging ministers to commit to introducing a Right to Rehab for survivors, which would increase access to specialist nurses and rehabilitation staff such as physios and language therapists.
Chief executive Jane-Claire Judson said: "We've clearly made progress helping people survive strokes in Scotland – but there isn't enough support to help them really live."
Public Health Minister Joe FitzPatrick said: "Our Stroke Improvement Plan has seen the number of people dying from stroke decrease by 42% over the last decade. However, we know we can do better and the programme for government commits to building on this to ensure that stroke pathways – including prevention, treatment and care – continue to improve."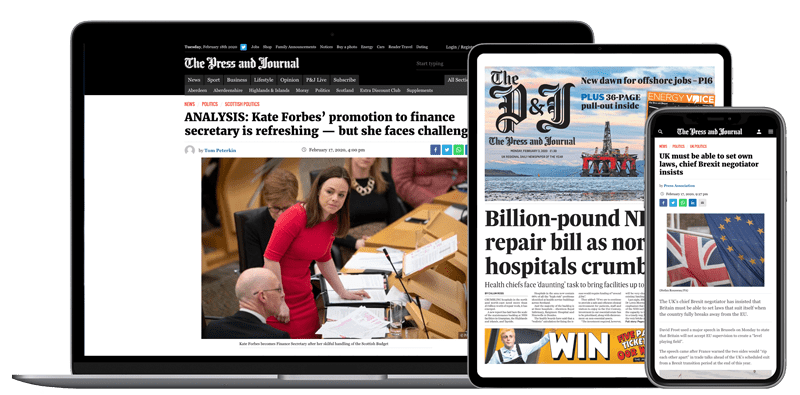 Help support quality local journalism … become a digital subscriber to The Press and Journal
For as little as £5.99 a month you can access all of our content, including Premium articles.
Subscribe