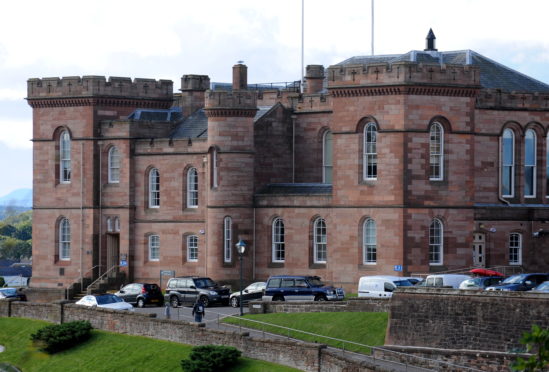 A father-of-six who threatened to blow up himself and police was spared a jail sentence yesterday.
Over 20 officers, some of them armed, were called to Torvean Quarry just outside Inverness where 40-year-old John Stewart lived in a caravan.
In a tense siege which lasted over three and a half hours, Stewart shouted "I am not afraid to die" and threatened to stab himself if the caravan was stormed.
Eventually he gave himself up peacefully to police.
Yesterday at Inverness Sheriff Court, Sheriff Eilidh Macdonald decided against imprisoning Stewart because she accepted he was "under immense stress and his inability to cope caused him to react extremely and violently".
However, she added: "Your behaviour caused significant alarm and possible risk to those around you. Ordinarily this type of offence would attract a significant period of custody but you have sought treatment and obtained work so I can deal with it in the community."
She placed Stewart under two years of supervision and ordered him to carry out 150 hours of unpaid work.
The Sheriff went on: "If you breach this order in any way, you have a bad record and a custodial sentence will be imposed instead."
The incident took place on December 2 last year in the early hours after he celebrated his wife's birthday.
Stewart previously admitted behaving in a threatening manner.
Defence solicitor advocate Shahid Latif said: "He has now removed himself from the destructive influences of one side of his family."