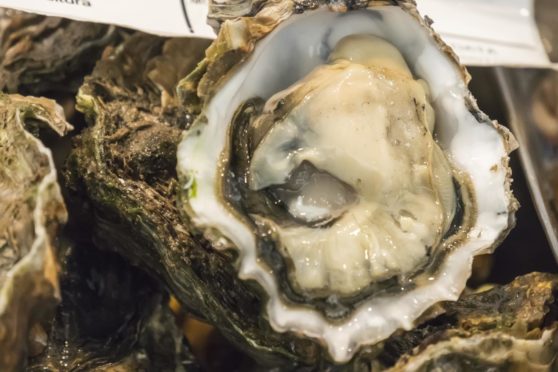 Fragile communities in the north and west Highlands and Islands could benefit from a socio-economic boom if native oyster beds are restored; with one Highlands and Islands MSP believing it could be "part of the answer" to reversing the depopulation trend.
The restoration of the oyster beds would be worth £3.5million to the economy but, more importantly, would create jobs in areas across the region majorly affected by depopulation and an ageing demographic.
The report has been commissioned by the Centre of Expertise for Waters (Crew) and has highlighted the success of a project in Dornoch where at present 40 hectares of native oyster reef is being restored with the area benefitting from boosts to the local economy including a lift to small businesses.
Donald Cameron, MSP for the Highlands and Islands said: "The shellfish industry supports hundreds of local lifeline jobs in some of the most remote and fragile communities across the Highlands and Islands, and at a time when we are looking at ways to reverse the trend of depopulation, this is definitely part of the answer."
Angus Brendan MacNeil MP said he hoped the restoration would "provide some good local jobs" adding that the Western Isles would be "particularly ideal" to be focused upon.
The study's findings draw on the success of the Dornoch Environmental Enhancement Project (Deep), established by The Glenmorangie Company, analysing the benefits of aiding the quality of Scotland's national produce offering through disease-free native oysters.
The report's author, Hazel Allen, said: "The Deep approach and consideration of oyster restoration has provided complementary opportunities to enhance the delivery of policies set by the Scottish Government such as Aquaculture Growth to 2030, Ambition 2030, the Hydro Nation Strategy and Zero Waste strategies and the water quality environmental objectives set by SEPA.
"This report identifies several actions to realise the benefits and opportunities arising from a potential Scottish native oyster aquaculture industry.
"For that, we'll need to promote closer policy integration and working between government agencies and delivery bodies to develop a collective policy approach for the integration of ecosystem benefits and their multiple values."
European native oysters were once considered to be a poor man's food and were almost fished to extinction in the 19th and early 20th century.
Rising costs over the past 30 years have been a major contributor to the reliance of the commercial oyster aquaculture focusing on the faster-growing non-native Pacific oyster.
Kate Forbes MSP, whose constituency covers Skye, Lochaber and Badenoch – many of the areas hardest hit by depopulation – said: "Creating new, sustainable jobs in remote and rural communities is vitally important. Scottish food and drink is renowned across the world and much of it is based in the Highlands and Islands.
"This research is fascinating and builds on some of the excellent work being done already. I can think of a number of businesses who have created jobs on the basis of our internationally famous seafood.
"It's not just about the tourists, who come to experience Scottish hospitality, but also about reducing food miles and giving local communities access to local assets."