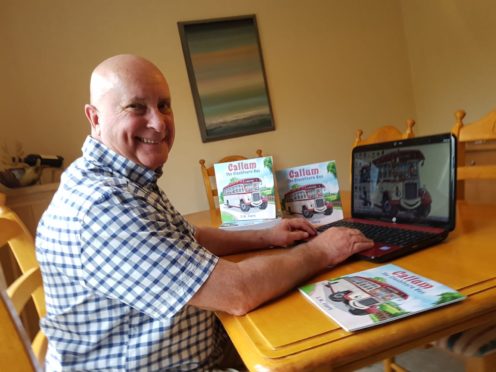 A Ross-shire granddad has taken a new route to retirement after publishing his first children's book about the adventures of a Highland bus.
Former firefighter Euan Mushet, from Tain, has created a series of bedtime stories about 'Callum the Clashfearn Bus' following the birth of his twin grandchildren Finn and Rose.
The retired 67-year-old took inspiration after spending almost two decades driving buses, coaches and trucks up and down the country while off duty from the fire service.
The illustrated story book has already sold 500 copies.
Mr Mushet hopes his now two-year-old grandson Finn and granddaughter Rose will be chuffed with their grandpa when they are old enough to do a proper book review.
He said: "When I finally told my family and some friends that I was writing a children's book, I was my biggest doubter and nervous about their reaction, but they were excited and told me to go for it.
"Before I knew it I had come up with a whole series of stories and I've had a lot of people, whose children and grandchildren have enjoyed reading about Callum, an elderly, happy and occasionally mischievous bus and his pals, admit when then next one will be."
He added: "It takes two to three weeks to write the stories and a few weeks more to get them published, so I hope by the time Finn and Rose start school they will have a wee collection of books to read to them and that they can read to us.
"To have my first book published is brilliant and I'm so glad that I didn't give up on the idea – who says you can't have a change of career in retirement?"
The book is written for children ages 3-8 and includes hidden animals such as rabbits and deer on each page to keep youngsters entertained.
Callum the Clashfearn Bus can be purchased at leading bookshops across Scotland including Waterstones and online at Amazon.co.uk.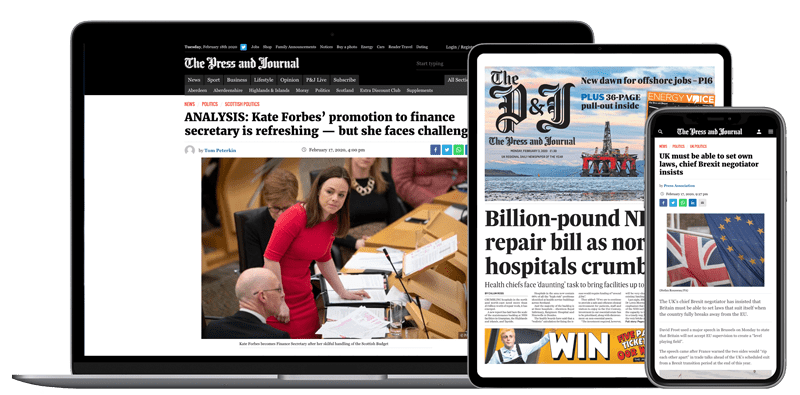 Help support quality local journalism … become a digital subscriber to The Press and Journal
For as little as £5.99 a month you can access all of our content, including Premium articles.
Subscribe