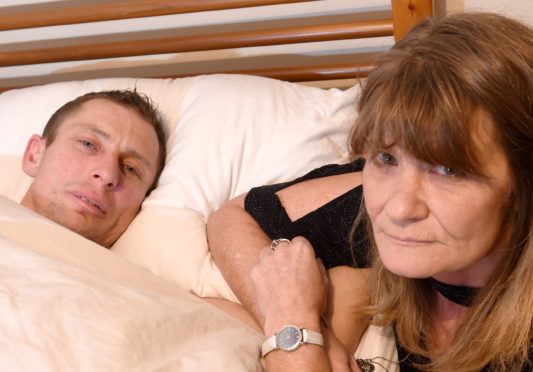 An Inverness tree surgeon who underwent major surgery to repair his spine has hit out at the NHS after being "abandoned" nearly 170 miles from home.
Thomas Troup required urgent medical care after falling from a tree near Achleek on the Ardnamurchan peninsula on October 24.
Coastguard teams raced to the scene used a rope rescue extraction to get him to a safe place where an air ambulance was waiting to transfer the 41-year-old to the Queen Elizabeth Hospital in Glasgow.
Due to the severity of his injuries, Mr Troup had two aluminium rods inserted in his spine to aid his recovery.
The Inverness man has said that the care he received was "amazing" and if it hadn't been for medics' intervention and the extensive efforts of the rescue teams he would be "in a wheelchair or dead".
Mr Troup said: "The team carrying out the operation have done a cracking job; I am just over the moon with what they have been able to do.
"The high dependency unit were amazing. They really did excel. All of the nurses there were amazing, as were the surgeons."
However, Mr Troup has hit out what happened when he was considered able to go home.
He added: "I was abandoned. I was basically told to leave when I didn't feel ready to leave.
"I was in excruciating pain when they told me I was going to be getting discharged.
"I asked if they were providing an ambulance as I was told they would do.
"Then they told me I was to make my own way home – I could hardly walk."
NHS Greater Glasgow and Clyde offered to pay for Mr Troup's travel home via train –  however, he said this was not adequate.
Mr Troup said: "I couldn't get the train. They said to me to pack my bags at 8am and to get the train from Queen Street at 10am. That is a busy time and I didn't fancy bumping into folk who are in a hurry.
"To add insult to injury, the train is not direct and I would have had a change in Perth.
"I wasn't allowed a family member or friend, or if they did come they would have to pay their own way. How am I supposed to lug my bags around or cross the bridge?"
Mr Troup added that his problem wasn't with the health system in general, which he said is a "great system when it works" but with the way that he was treated.
An NHS spokeswoman said: "Patient transport is allocated on clinical need, which is decided through a clinical assessment carried out by ward and ambulance staff.
"This patient was independently mobile and did not meet the criteria for patient transport home."
Mr Troup was eventually able to return to his home in Inverness on Friday evening after a friend offered to take him.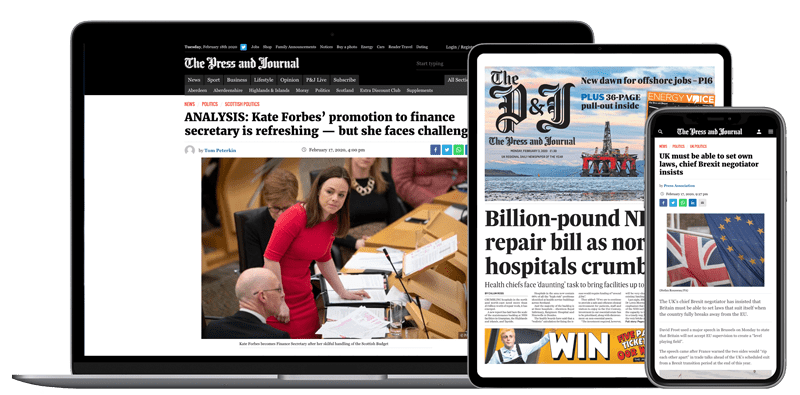 Help support quality local journalism … become a digital subscriber to The Press and Journal
For as little as £5.99 a month you can access all of our content, including Premium articles.
Subscribe