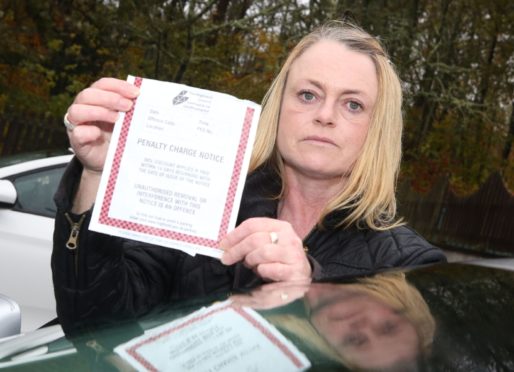 A Dingwall resident is fuming – after being barred from parking in her own street.
Donna Kinnear, of Ross Place, near Dingwall Primary School, said the street was being blocked by parents who were taking children to school and parking there.
She was happy when Highland Council brought in restrictions between 2 and 4pm to stop this congestion – but shocked to learn the hard way that it also applies to residents.
Miss Kinnear said: "We have been having problems for years with the school run, with parents blocking the road.
"The council has put restrictions on the whole of Ross Place, now even the residents can't park there.
"We received a letter saying the street was going to be restricted but it didn't say it would include residents.
"The parking warden saw me getting out of my car and going into my house and didn't say anything to me. I have been fined £60. It's not so much the money, it is the principle of it."
A spokesman for Highland Council said: "We cannot comment on individual cases. The changes to waiting restrictions were consulted on via on street notices inviting comment and communicated to community council and elected members.
"The changes were at the request of the community. Anyone who receives a PCN can challenge them through the councils free online service."
Miss Kinnear said she asked the council if she could buy a permit or ticket to cover the two hours, but was told it was a restricted area.
She has a driveway, but has trouble getting her car into it due to a physical condition called essential tremor – and her family also has a second vehicle.
She was particularly angry late last week, when she says she spotted traffic wardens leaving two separate cars which were illegally parked for up to 15 minutes.
She said: "It is totally unfair. I told them I was going to go to the papers and they said that was good, because more parents would hear about the restrictions.
"One car was parked up for 10 minutes and the warden went up and told them to move. They never came over to me when I parked my car."
A major crackdown on illegal parking across the Highlands and islands – including a host of remote towns and villages – began in May as the tourist season kicked off.
Highland Council took over parking enforcement from the police in 2016 and has around a dozen self-funded parking enforcement wardens.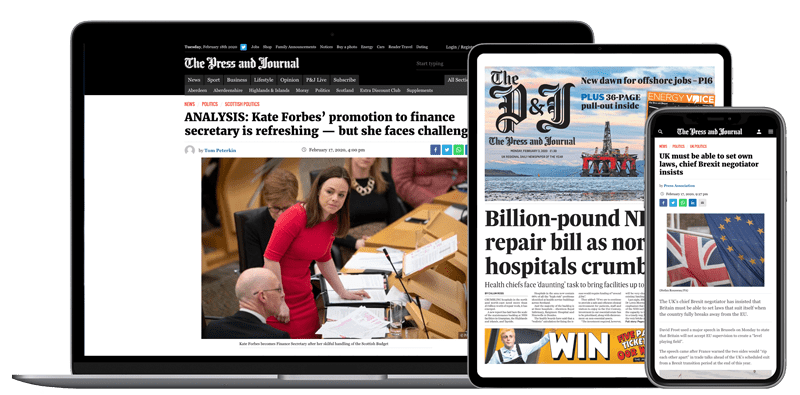 Help support quality local journalism … become a digital subscriber to The Press and Journal
For as little as £5.99 a month you can access all of our content, including Premium articles.
Subscribe