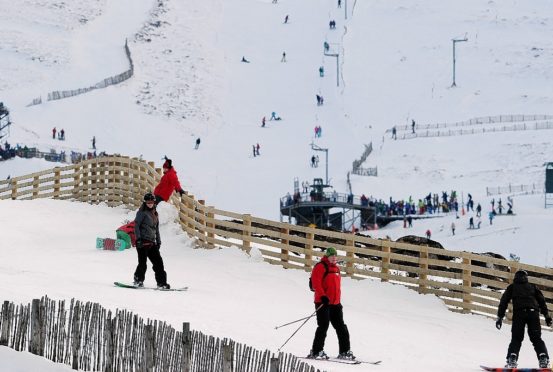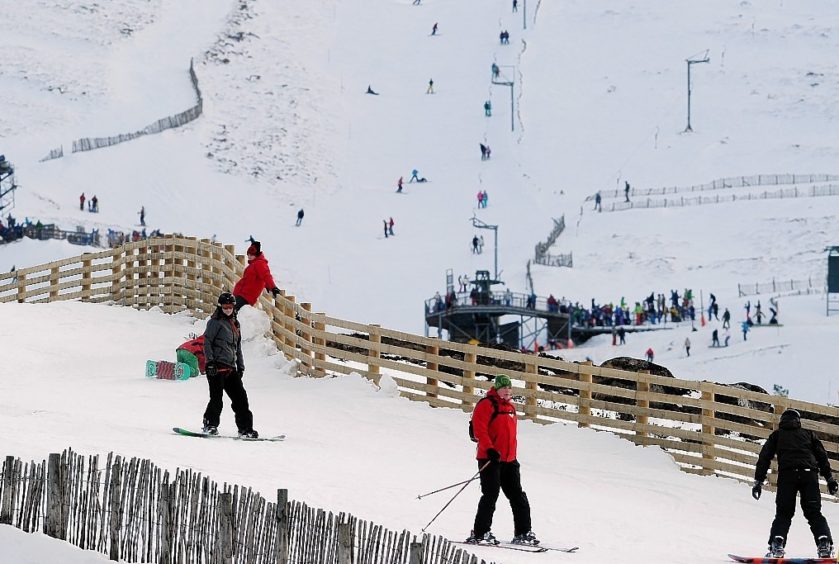 Skiers on beleaguered Cairngorm Mountain are to be restricted to just 1,000 a day this winter – sparking anger among winter sports enthusiasts and fears over a threat to tourism.
The famous funicular railway shut down last October amid safety concerns, and will again be closed this winter as discussions continue about its future.
Its unavailability for another season has led to the operators Cairngorm Mountain Scotland Ltd (CMSL), a subsidiary of owners Highlands and Islands Enterprise (HIE), to cut down on the number of users allowed on the mountain.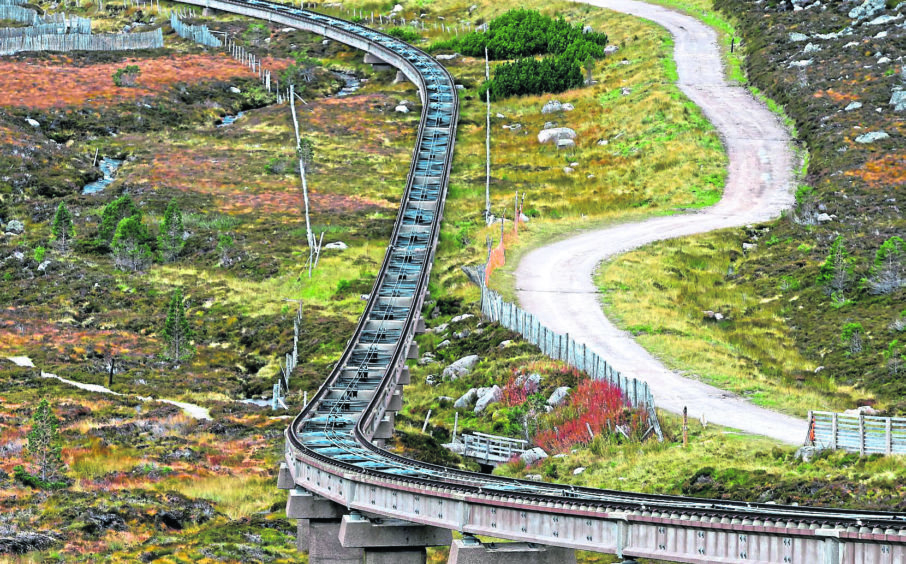 It could result in season ticket holders being refused entry on the slopes, while potential customers travelling hundreds of miles to enjoy a day on the mountain may also be turned back despite buying tickets.
Campaign group Save the Ciste has questioned the move by CMSL and HIE, with the resort known to attract several thousand visitors on good snow days.
Spokesman Alan Bratty said: "It signifies yet another failure for Highland tourism.
"It is not yet clear how information will be delivered effectively to any prospective customers en-route to the hill at the time that ticket sales reach capacity.
"If somebody makes the long journey up from England or the Borders, or even from just down the road, and are skier number 1,001, they are set to be turned away.
"Does this mean more skiers will simply choose to ski elsewhere, to avoid risking disappointment and a wasted day or tank of fuel?"
He added: "With the mass removal of lifts in the past 15 years, compounded by the prolonged closure of the funicular railway, Cairngorm is running at less than 50% of its uplift capacity in 2019 than in the mid 1990s."
Mike Dearman, director of Aviemore and Glenmore Community Trust said: "We believe Cairngorm Mountain will continue to face significant difficulties until a long term plan for its future, and necessary investment, is secured.
"With a hard limit on numbers this season it will be essential for Cairngorm to provide early and regular updates for customers so they can make an informed choice on whether to travel."
An HIE spokesman said: "CMSL unveiled their winter plans a couple of weeks ago and underlined their commitment to deliver a superb experience for skiers and snowboarders.
"With the funicular out of service at present, it should be clear that uplift capacity on the mountain will have to be reduced in the coming season.
"At the same time, snow-making on the lower slopes will aim to ensure that less experienced visitors can also look forward to a fantastic day out.
"Placing a reasonable limit on numbers using the ski lifts is a sensible measure that will minimise queuing times and avoid disappointment."