Kevin Mcleod: English force recruit squad of retired detectives for cold case review
By
Alistair Munro
November 6, 2019, 6:22 am
Updated: November 6, 2019, 1:07 pm
A crack squad of retired senior detectives has been assembled to investigate "every avenue" surrounding the unsolved death of a north man.
Merseyside Police deputy chief constable Ian Critchley and Kevin Clague, the head of the force's serious crime review unit, travelled north to assure the family of 24-year-old Kevin Mcleod "no stone will be left unturned" in the probe.
Mystery has surrounded the death of the electrician since his body was recovered from Wick Harbour on February 9, 1997.
His family believe he was killed – and Police Scotland two years ago admitted "serious failings" in the handling of the case, including not following a specific instruction by a former procurator fiscal to treat it as murder.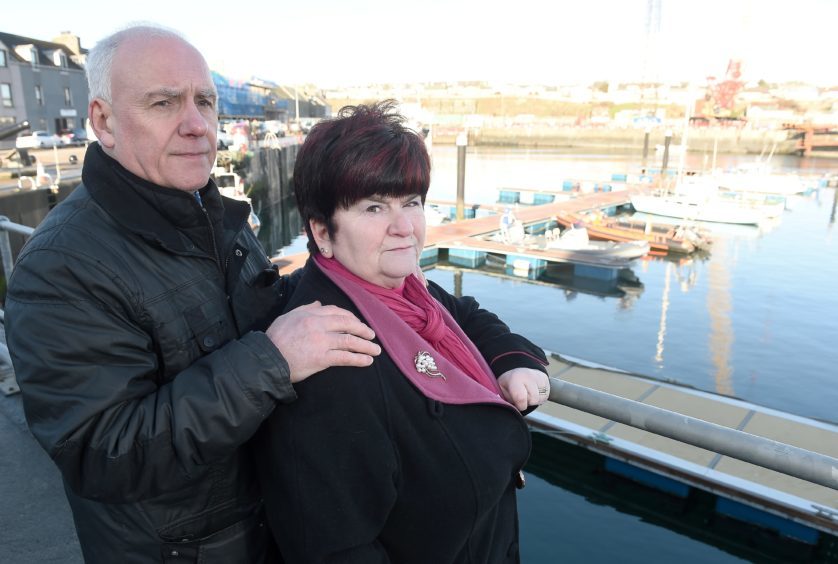 The two top officers of the country's second biggest police force arranged an emotional two-and-a-half hour meeting with parents Hugh and June Mcleod, and uncle Allan, yesterday.
They said they had put in place a team of six retired detectives to carry out a major cold case review over the next nine months – which the family was told will also cover the handling of the case by police and Crown Office officials.
Hugh Mcleod said: "It was a meaningful discussion and the two detectives obviously understood and appreciated our suffering for the last 23 years.
"They have already started their review since Police Scotland announced they were bringing in an external force and told us that, as well as them two being involved, they have six highly experienced retired detectives on the case.
"They might need to draft in more as they progress. We feel there is significant progress being made."
Allan Mcleod added: "Our family welcomes the involvement of Merseyside Police to review the circumstances of Kevin's death, which can only be described as the biggest cover-up in the history of policing and justice in Scotland.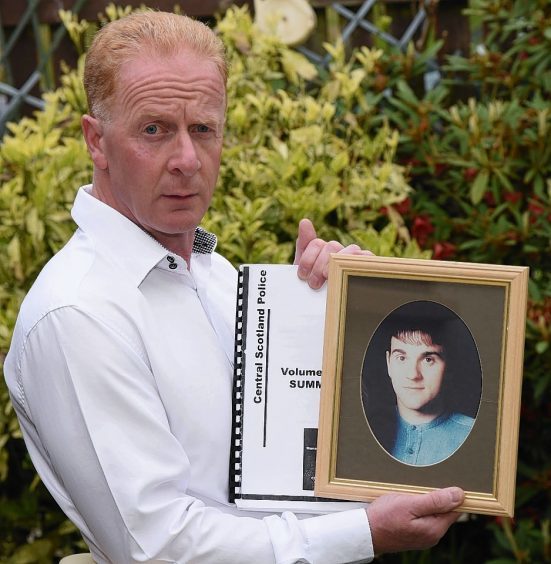 "The entire Scottish justice system has failed us, and failed us badly."
He said the top-ranking officers had ensured them they "will leave no stone unturned" in a bid to find out the truth.
He added: "We need to establish why police had failed to act on the fiscal's specific instruction to investigate Kevin's death as murder.
"Why did police destroy Kevin's clothing in the process? Why was this gross misconduct by police concealed from the family by the authorities for over 20 years?
"Why has no murder investigation ever yet been undertaken? And finally, we we want Merseyside Police to establish who killed Kevin."
He added: "We hope that this English police force will finally correct the wrongs of Scottish police and Crown Officials who had failed us, and failed us badly from the very outset.
"We are assured they will take into account the witness statements about sightings of two men with Kevin at Wick Harbour prior to his death. We also hope the actions of six former chief constables who failed to act on the initial instruction by the fiscal will also be taken into account."
A spokesman for Merseyside Police said: "As the review is ongoing, we cannot comment on save to confirm [we are] carrying out the review on behalf of Police Scotland."
In 2007 the Police Complaints Commissioner for Scotland issued a critical report on Northern Constabulary's handling of complaints from Kevin's family. The report describes the force behaving with "institutional arrogance".
Two years ago, Police Scotland said there had been "serious failings" on the part of Northern Constabulary, and officers had missed "the opportunity to gather vital evidence".
Last May the Lord Advocate instructed an experienced prosecutor to review police handling of the case, and this review remains ongoing.
In July this this year Police Scotland asked Merseyside Police to carry out a separate review.
Merseyside Police did not wish to comment on the case, or elaborate on the details of the retired detectives' work.
However, it is not the first time the force has released some of its old hats to help crack cold cases.
In 2005, a team was set up to tackle unsolved murders in Merseyside, bringing a squad of ex-cops out of retirement.
By using modern forensic methods, including DNA testing and facial imaging techniques to go over old evidence, the "serious crimes review team" promised to go over murders with a "fine-tooth comb".
It came in response to an audit which revealed at least 22 murders in Merseyside remained unsolved.
In 2013, Greater Manchester Police utilising the experience of past colleagues in the hope their retired officers would help deal with a surge of child abuse cases.
Greater Manchester Police and Crime Commissioner Tony Lloyd set up a £100,000 fund to pay for the team.
At the time, he said: "Setting up a pool of retired detectives, who can be called on as and when they are needed, is a smart way to reduce some of the pressures on Greater Manchester Police so the focus and intensive investigation these cases rightly require does not impact on day-to-day policing."