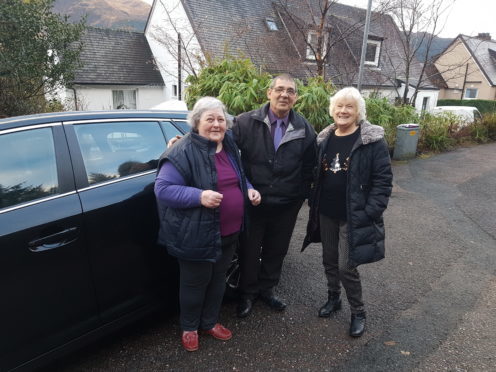 The "intolerable" three-times-a-week trips of hundreds of miles for life-saving kidney dialysis treatment for islanders and wets Highlanders are to come to an end.
A dialysis machine will finally be installed at the MacKinnon Memorial Hospital at Broadford in Skye, NHS Highland has revealed, with the service expected to be up and running by April.
But not soon enough, said one of the five patients making round trips of more than 170 miles on each occasion to Inverness – spending up to 10 hours a day travelling and being on dialysis.
Jean MacIntosh, 71, of Inverinate, near Kyle of Lochalsh, who travels by taxi to Raigmore Hospital to have four hours of dialysis each time, said: "We are not happy about it at all. First we were told it was going to be December, then January and now April. It is not good enough. One of the people who travels is 85. It's a long journey for him."
Her son Donald MacIntosh added: "It will be good when it happens, but the sooner the better. It is still going to be a long winter of travelling for the patients. It is very tiring for them. On Wednesday they got held up by an accident outside Inverness on the way there and back again. Mum left at 11am and didn't get home until 9pm. It is a very long day."
In a letter to MSP for Skye Kate Forbes, Iain Stewart chief executive of NHS Highland said the health board hopes to recruit for nursing posts "by the end of the year and the new service to start by April 2020".
Ms Forbes called the situation "intolerable". She said: "I have been pushing NHS Highland to introduce renal services at Broadford for some time.
"I think it's really poor that patients in great discomfort have to travel to and from Inverness for this essential service.
"It's good to see NHS Highland finally put a date on the introduction though of course I would like to see this happen sooner rather than later."
Highlands and Islands MSP Rhoda Grant said: "The 160-mile return journey three times a week to Raigmore is extremely long and exhausting for these patients.
"I'm disappointed that this date has slipped from early in the New Year and I will be raising this again with NHS Highland as these journeys are arduous for the people involved."
A spokesman for NHS Highland said: "The NHS Highland board has approved the new Renal Service for Skye, Lochalsh and South West Ross and are in the process of putting the nursing posts through vacancy approval. It is hoped to recruit to the posts by the end of this year and the new service to start by April 2020."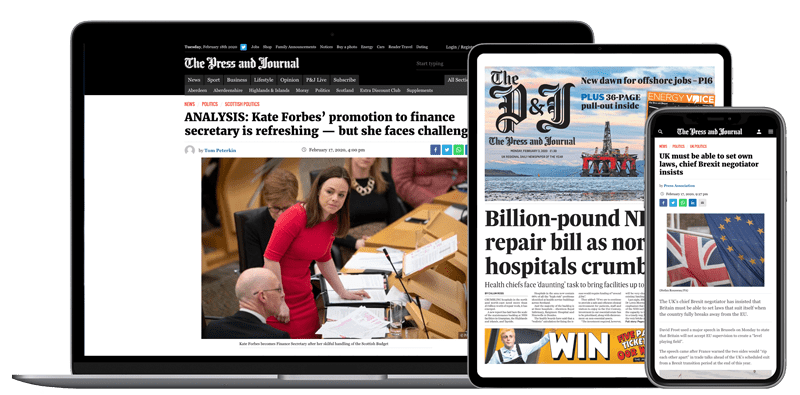 Help support quality local journalism … become a digital subscriber to The Press and Journal
For as little as £5.99 a month you can access all of our content, including Premium articles.
Subscribe