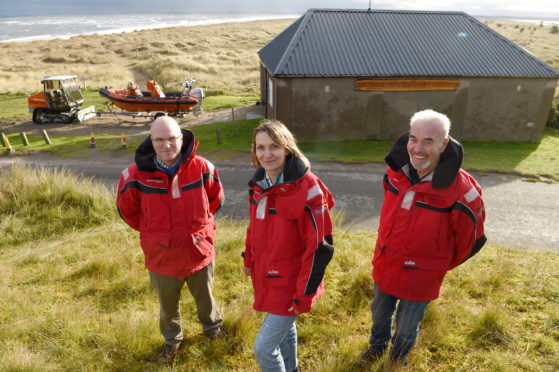 An independent lifeboat station in the north is looking to relocate nearer the beach and to expand to offer more facilities.
East Sutherland Rescue Association (Esra) has applied to Dornoch Common Good Fund to lease some 14,100sq ft of land on which to build a new, fit for purpose lifeboat station, including toilets, showers, changing and drying rooms, kitchen, training room and first aid facilities.
The current station at Dornoch's beach car park houses the inshore lifeboat, Glen Cassley, with no room even for toilets.
Crew member Antony Hope said Esra's plans include an operations room for multi-agency working with police, fire service and organisations like British Divers Marine Rescue.
He said: "The proposed building will have a smaller footprint than the old one, but will be two storeys to accommodate the extra facilities.
"It will be nearer the beach to enable a better views of the coastline and faster launching."
Esra is one of six independent lifeboat stations in Scotland, and will have to find every penny for the project itself.
Mr Hope said the 17-strong volunteer crew has been busy seeking funding and sponsorship to raise the £350,000 required to build and kit out the new station.
The old station will be kept for storage and maintenance.
A public consultation has taken place amid community support for the project, Mr Hope said.
He said: "People have asked if we could make the toilets public, but we had to rule that out due to the cost of providing toilets of suitable specification, and the insurance, cleaning and maintenance implications."
Mr Hope said it was early days to reveal any architectural plans for the proposed building, but it would be sympathetic to the beach location.
Sutherland councillors will discuss the proposal at their area meeting on Thursday.
If they approve, legal process must be used to enable the common good fund to grant a 99-year lease on the land, whose title derives from burgh charter of July 14, 1628.
The land has been used as a public amenity for 'time immemorial' and an application to the sheriff court is required to dispose of it by lease.
Esra was constituted in 1982, one of 27 independent lifeboat stations in Britain, and one of only a handful which meets Maritime and Coastguard Agency certification.
The volunteers attend up to 10 call outs a year in the Dornoch Firth waters which Mr Hope describes as 'tricky.'
The nearest RNLI lifeboat station is at Invergordon.
Mr Hope said: "We'd be open to negotiation to be adopted again by RNLI as we were in the early 19th century, but our requirement to launch from the beach goes against us."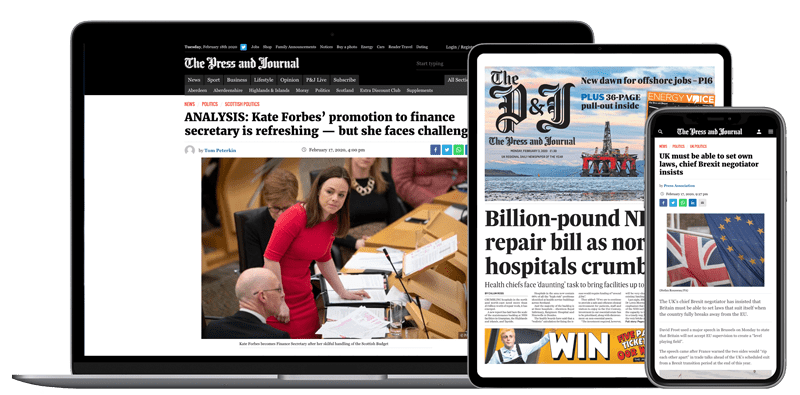 Help support quality local journalism … become a digital subscriber to The Press and Journal
For as little as £5.99 a month you can access all of our content, including Premium articles.
Subscribe