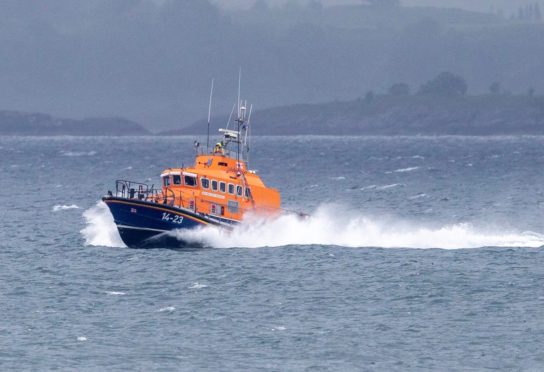 The team at Oban lifeboat are seeking new blood to help them save lives at sea.
The RNLI is looking for new volunteers who live or work within 10 minutes of the lifeboat station to take up the role as crew aboard their all-weather lifeboat.
Oban is home to the Mora Edith MacDonald and successful applicants will receive comprehensive training to serve as crew aboard her.
Those interested or looking for more information are invited to a recruitment open evening to be held at Oban Lifeboat Station on Monday, November 25, between 7pm and 9pm.
The lifeboat launched 54 times in 2018, aiding 97 people.
Station coxswain Ally Cerexhe  said that no previous maritime experience is required and the work provides an opportunity to make a difference in a fulfilling and rewarding voluntary role.
He added: "Volunteering with us gives people the opportunity to make a real difference in their local community, to save lives and become part of the larger RNLI family.
"We can't keep people safe without the support of our wonderful volunteers, who truly make a difference every day no matter which role they are fulfilling.
"Becoming a volunteer crew member is a great chance to play a crucial part in helping to save lives.
"We're looking for enthusiastic people aged between 17 and 55, who can commit to training, live or work within 10 minutes of Oban Lifeboat station and have the personal circumstances or a compassionate employer that would allow you to respond to service calls."