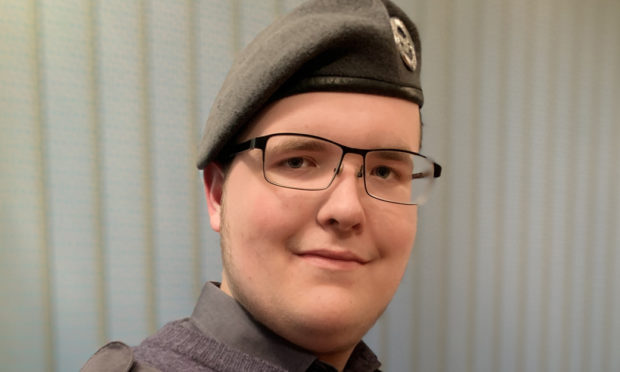 A 17-year-old Alness air cadet is reaching new heights after being shortlisted in an international space competition.
Cadet Corporal Alfie Robertson of 379 (County of Ross) Squadron of the Royal Air Force Air Cadets became one of thousands of entrants in this year's International Astronomical Union's UK ExoWorld Competition.
The aim of the competition is to give young people like Alfie the opportunity to name an exoplanet – a planet outside our solar system – and the star it orbits.
Upon entering, the aspiring cadet decided on the name Shaogal – the Gaelic word for world – for the exoplanet – and Breagha – meaning beautiful in Gaelic – for its host star.
As the competition draws nearer to an end, the 17-year-old is one of two to make it to the final shortlist for Scotland and will now be put forward as one of the final ten names open to a public vote.
The vote – which is now open – will close on Monday, December 2, when all votes will be counted and the UK's winning names announced along with entrants from other countries.
Squadron Leader Andy Dobson, from Highland Wing, said: "Without being biased we would strongly urge that you support 379 (County of Ross) Squadron, Highland Wing, of the Royal Air Force Air Cadet organisation, and of course Cadet Corporal Robertson, to become the Scottish and UK overall winner in this unique competition, and to be forever remembered in the naming of an ExoPlanet, a truly out of this world opportunity."
To view the suggestions and cast your vote, visit exoworld.co.uk.