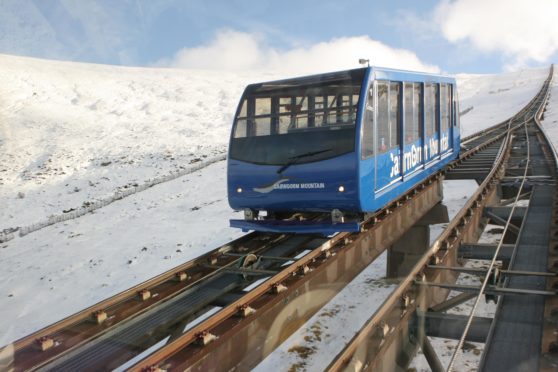 Engineers conducting detailed reports on the Cairngorm funicular railway have deemed that the general condition of the structure is "poor" for its age, with a number of "widespread minor deficiencies".
The revelation comes as Highlands and Islands Enterprise (HIE) launches a business case and masterplan in a bid to create an all year round attraction that is accessible to all.
The funicular railway, the UK's highest railway, was built as the "centrepiece" of the mountain resort in 2001, but taken out of service last September after concerns were raised over its condition following initial inspections.
Specialist engineers have since "rigorously examined" the railway's structure, which comprises a series of linked bridges.
Within two reports issued yesterday on the funicular's support structures, engineers from the ADAC firm found that the structure's condition is "disappointing for its age, regardless of its environment".
They added: "There are various defects appearing that demonstrate an ongoing deterioration of the structure."
A second report suggests that defects in the railway could date back to its construction, with recommendations made that work be carried out to reinforce the structure through the installation of new sliding beams.
Engineers added that during their inspections, "it became apparent that there were various other defects and damages" and that "movement was found to be erratic in many places".
In response, HIE has outlined that it intends to conduct an "extensive community consultation" to create its long-term masterplan for the resort to benefit the wider local economy.
Specialist contractors from Threesixty Architecture, Jura Consultants and ITP Energised have been drafted in to undertake the work due.
Coinciding with preparations for the masterplan, the resort's owners plan to create a new business case to consider the options for the future of the railway, as well as assisting the operating company to create a year-round attraction.
RSM UK has been appointed to support the development of the business case, with Perfect Circle leading the design work.
The business case is expected to be submitted to the HIE board and Scottish Government early next year.
Mike Gale of the Aviemore Business Association said: "I don't think this is anything startling – it is kind of what we all already knew.
"We welcome that this will move forward and HIE will engage as per their priorities and as per the national standards of community engagement.
"We have been saying for the past four years that it needs to diversify to survive, which really needs to be happening now, but we welcome that this will happen in the not too distant future."
HIE has stressed that it is still to make a final decision on whether or not the funicular will be repaired, which is understood to be required to go before the Scottish Government prior to a decision being made.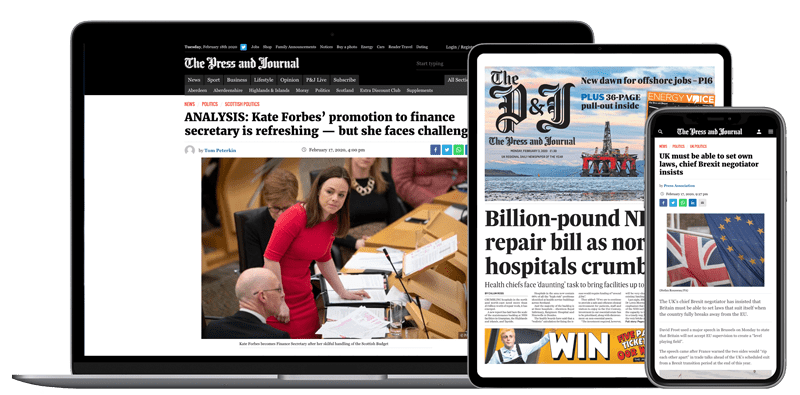 Help support quality local journalism … become a digital subscriber to The Press and Journal
For as little as £5.99 a month you can access all of our content, including Premium articles.
Subscribe