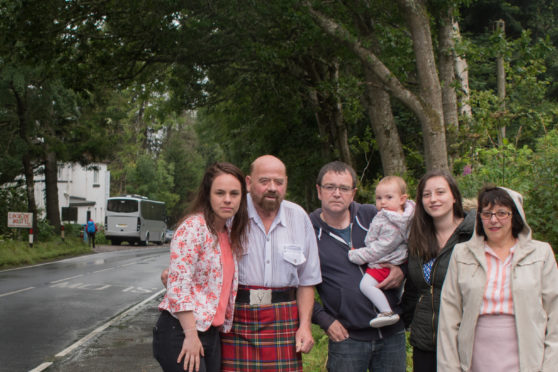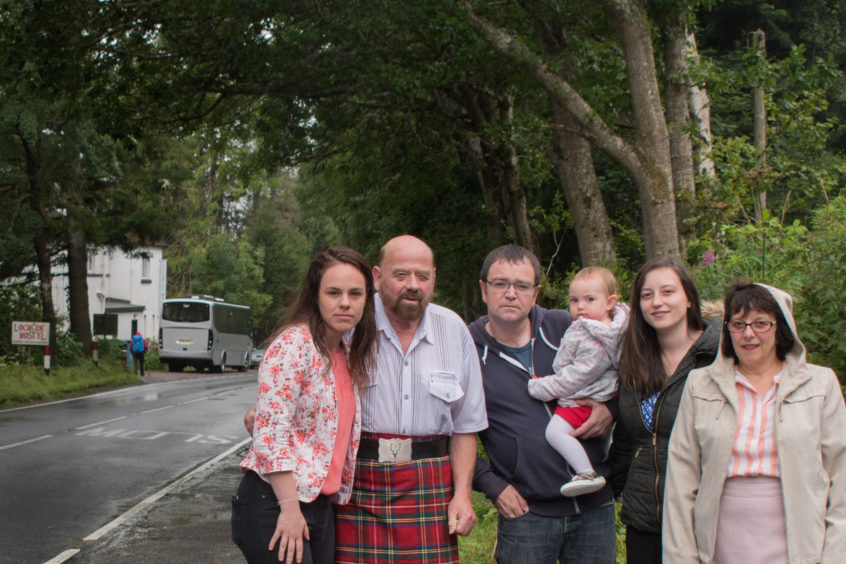 Roads chiefs have promised to build a pavement by a notoriously busy stretch of the A82 after a safety campaign by a Loch Ness community.
Campaigners in Alltsigh – just north of Invermoriston – have long called for the change to ensure access to the local bus stop is made as safe as possible for users, including a young mother with a pram.
Residents were left with no choice but to walk along the uneven roadside, step onto the road in order to get to the bus stop or even drive to visit friends living within walking distance.
---
>> Keep up to date with the latest news with The P&J newsletter
---
Now Transport Scotland has committed to providing a new pavement to run alongside the trunk road.
Local resident, May McIntosh, who runs the Briar Bank Bed and Breakfast, welcomed the announcement after her family suffered a couple of scares due to vehicles moving at high speeds by the previously pothole-ridden surface.
She said: "The road is just so dangerous.
"Vehicles pass at some speed that you are forced to jump onto the bank which is just so rough. On windy days you can get blown over when lorries pass by.
"My husband was knocked unconscious when he fell. He was fortunate as there wasn't much traffic as it was around 10 o'clock at night."
She added: "We welcome this announcement but until we see a pavement take place we will save celebrating until then."
Residents says they have been forced to take their vehicles to visit neighbours just 200 yards down the road, in fear of a drastic situation playing out.
Local MSP Kate Forbes has been part of the campaign.
She said: "I've visited the house and I have watched, first hand, as cars drive incredibly fast past the front door. Pedestrians take their lives into their hands every time they walk down the road.
"It is exceedingly dangerous."
"I'm delighted that Transport Scotland has agreed to install a pavement so that people can walk far more safely down the road."
A Transport Scotland spokesman said they are in the process of securing the land to the east of the road, with a works programme to be developed upon completion of this deal.
He added: "Ensuring our communities have a safe and reliable road network is a key priority for us and this includes access to the network for people who want to use public transport."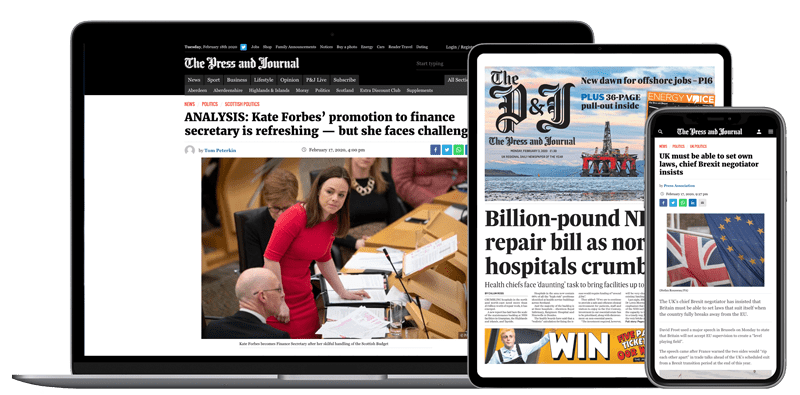 Help support quality local journalism … become a digital subscriber to The Press and Journal
For as little as £5.99 a month you can access all of our content, including Premium articles.
Subscribe