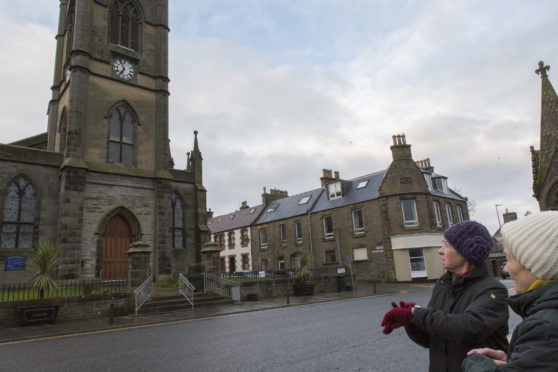 For any residents and visitors in Thurso relying on the town clock, time has stood still for nearly four months.
Since been struck by lightning, the clock on the tower of St Peter's and St Andrew's Church on Princes Street has remained stuck at five minutes to seven.
Local Highland Councillor Donnie Mackay yesterday said he understands the frustration of locals about the long delay in getting the problem sorted.
He said: "I continue to get a lot of people on to me complaining about the time it has been out of action.
"It's one of these grey areas. The church hasn't got the money to maintain it so it is left to the council."
Up until two years ago, the clock was maintained on a voluntary basis by local pensioner Bill Brown who would make weekly trips to climb the stairs up to the tower to wind the mechanical clock.
But his job was made redundant when the mechanism was replaced by an automated electrical system, which he paid for and fitted.
Ironically, it is thought the former set-up, overseen by Mr Brown, now 88, would have survived the lightning strike.
The mother board of the new circuit was burnt out in the lightning strike and needs to be replaced.
The lightning strike was witnessed by Alexander Glasgow from his flat in the town's Mount Pleasant scheme.
He said: "I was looking over towards the town and saw one flash over the church and another over the library.
"Staff at the Environmental Research Institute have since confirmed the lightning strike."
Mr Mackay said ward funding has been earmarked to carry out the repairs, adding: "That was approved about five weeks ago and it should have been done by now.
"I will be on to officials to find out what is the reason for the delay."
Minister the Rev David Malcolm said he is regularly asked by people when the clock is going to be back in action.
In the meantime, the electricity used to run the clock is met by the church and the council is footing the current repair bill.
Mr Malcolm said it is unfortunate the clock remained out of commission during the recent Remembrance Day commemoration in the town.
A council spokesman said yesterday: "Unfortunately we can't give a timescale on when the clock will be operational again.
"The part was supposed to arrive today but it hasn't yet. We are hoping it will arrive tomorrow and then hopefully get it fitted and tested very soon."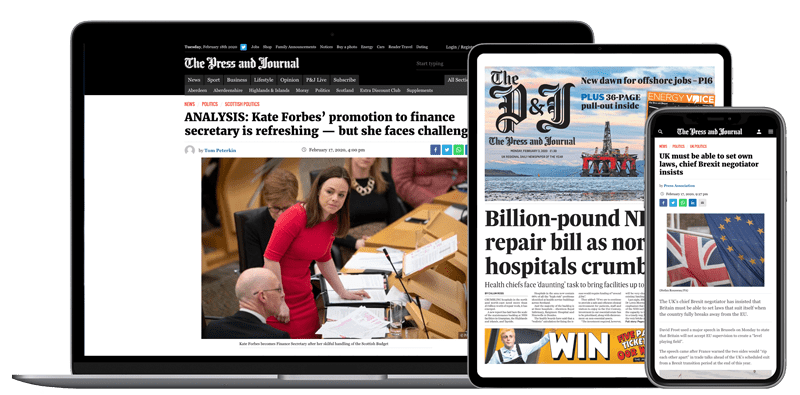 Help support quality local journalism … become a digital subscriber to The Press and Journal
For as little as £5.99 a month you can access all of our content, including Premium articles.
Subscribe