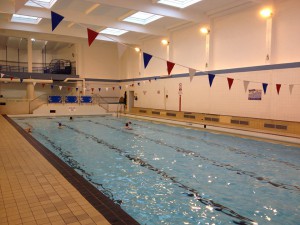 Dingwall swimming pool is to remain closed until the New Year, it has emerged.
The pool at Dingwall Leisure Centre – operated by High Life Highland – was closed to the public in July to make way for essential maintenance works to be carried out.
Despite initial hopes of reopening the facility just days ago, officials have confirmed more time is needed to ensure the ventilation system is running to full strength to maintain an "ambient temperature in the pool".
As works at the Tulloch Avenue facility continue, council officials confirmed the popular facility will remain closed until early 2020.
A spokesman for The Highland Council and High Life Highland said: "Due to ongoing works at Dingwall Leisure Centre that the pool will remain closed and is scheduled to re-open to the public early in the New Year.
"High Life Highland has confirmed today (Tuesday 26 November) that swimming customers who are unable to take advantage of other highlife swimming pools will be able to discuss a temporary membership suspension until the Dingwall pool reopens.  Plans are also being prepared to utilise Alness swimming pool to provide swimming lessons in the run up to Christmas."
The facility is operated by High Life Highland on behalf of the Highland Council.
He added: "We apologise for the closure; however it is important that the swimming pool is a safe and enjoyable environment for users when they return."