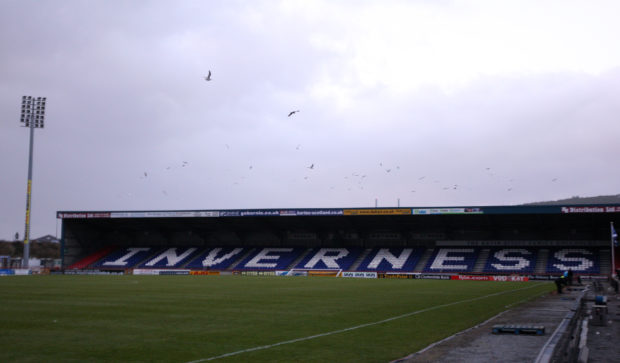 A pioneering project which encourages children to read in exchange for tickets to see football matches was launched in Inverness yesterday.
Working in partnership with 14 SPFL clubs and local libraries, the 4-4-2 Reading Challenge will aim to inspire children aged five-12 to read four books in exchange for match tickets.
It was launched at Bun-sgoil Ghaidhlig Inbhir Nis, as a class of children enjoyed an engaging storytelling session.
They were joined by representatives of Inverness Caledonian Thistle for the special event.
The SPFL Trust, Bord na Gaidhlig, Scottish Library and Information Council (SLIC) and Scottish Book Trust are behind the project, which includes Gaelic translation.
The initiative involves a reading "challenge card" which participating clubs and libraries will issue. For every book read, children will receive a stamp on their card.
When they have read four books, children will receive a free match ticket, while an accompanying adult will be able to purchase a discounted ticket.
SPFL Trust chief executive Nicky Reid said: "The 4-4-2 Reading Challenge initiative is designed to encourage children who don't regularly visit the library or attend sport to do so. As such, we think it's a real win-win opportunity for all concerned. I would like to thank the SPFL for their continued support in funding the project, which has engaged with more than 20,000 kids in its first year, and we hope this can continue to grow and inspire children to read."
Pamela Tulloch, chief executive at SLIC, added: "Reading for pleasure has a huge impact on the emotional wellbeing of people."